Galápagos Conservancy's Rewilding of Giant Tortoises Recognized in New Book
Date: December 9th, 2022.
//Versión en español abajo.//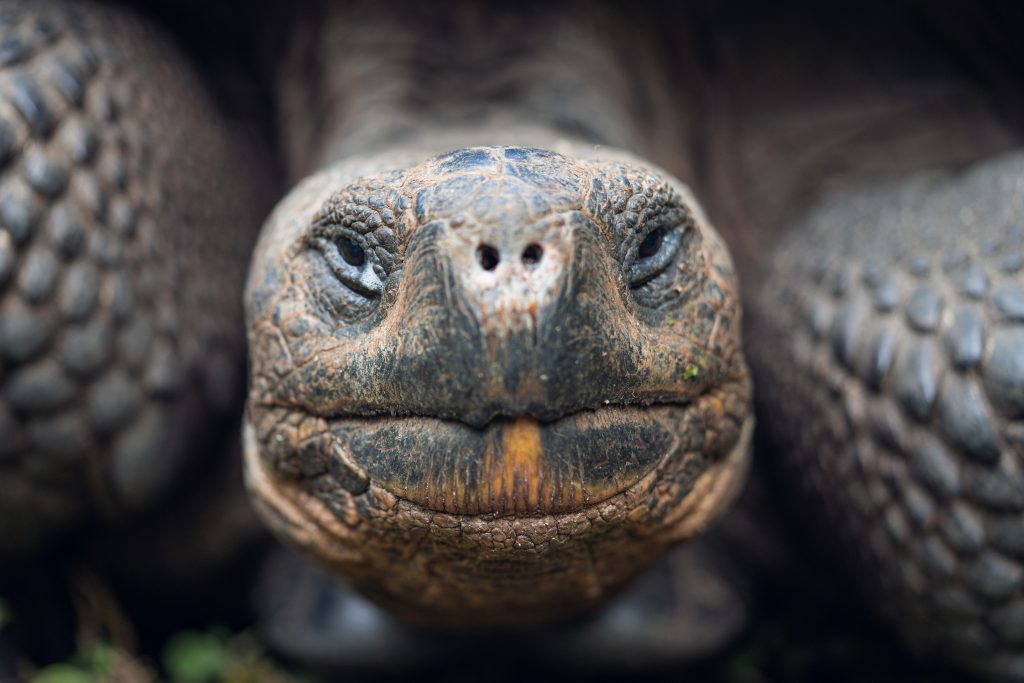 The new book "Wilder: How Rewilding is Transforming Conservation and Changing the World," by wildlife journalist Millie Kerr, takes readers on a worldwide exploration of innovative conservation projects led by passionate conservationists saving some of the most endangered species on Earth.
Millie makes a strong case for "rewilding"—a radical new approach to wildlife conservation that aims to stave off declining species and restore entire ecosystems by repopulating endangered species. 
We are delighted that "Wilder" highlights Iniciativa Galápagos (previously Giant Tortoise Restoration Initiative), a partnership between Galápagos Conservancy and the Galápagos National Park Directorate (GNPD) that emphasizes the importance of Giant Tortoises in the recovery of Galápagos ecosystems. 
Millie recounts the 50-person expedition led by Washington Tapia, General Director of Conservando Galápagos, partner of Galápagos Conservancy, to find Giant Tortoises with unusual shell shapes. They specifically searched for saddleback shells, in contrast to the domed shells of the native Wolf Volcano. Tapia and his team collected blood samples from 1,700 tortoises during the expedition, which were then shipped to Yale. Years later, a blood sample analysis revealed that the saddleback tortoises spotted were a hybrid of the Wolf Volcani and Giant Tortoises from other islands. With these findings, Iniciativa Galápagos could begin reintroducing tortoise populations on Floreana and Pinta Islands with a similar genetic makeup as centuries ago.
"We are so proud to have our work through Iniciativa Galápagos recognized in the new book "Wilder," and for our work to be seen as part of the solution in ecosystem restoration," stated Tapia. He emphasized that for many years, the GNPD and Galápagos Conservancy have championed breeding various species of giant tortoise and head-starting young tortoises to rewild these Critically Endangered species. 
At a crucial moment in the fight against biodiversity loss, Wilder's conservation success stories, such as the work in Galápagos, send a hopeful message to readers. 
Dr. Paul Salaman, President of Galápagos Conservancy, highlighted that "Iniciativa Galápagos represents perhaps the most successful rewilding effort of any Critically Endangered species on Earth, with a success rate of over 90% of young tortoises repatriated into the wild to ensure Giant Tortoises have a fighting chance of survival."
Galápagos Conservancy is committed to assisting in the rewilding of the Galápagos Islands. Climate change, invasive species, overfishing, and other human-caused changes have altered the archipelago's ecosystems. In our efforts to address these pressing issues for the Islands' long-term health. rewilding Giant Tortoises—the primary terrestrial ecosystem engineers—plays a critical role. 
En un nuevo libro se destacan los esfuerzos de Galápagos Conservancy y el Parque nacional Galápagos por recuperar las tortugas gigantes 
El nuevo libro "Wilder: How Rewilding is Transforming Conservation and Changing the World" publicado recientemente por la periodista norteamericana, Millie Kerr, especializada en fauna silvestre, lleva a sus lectores a un viaje global de exploración de proyectos innovadores dirigidos por un grupo diverso de apasionados conservacionistas que buscan la conservación de las especies más amenazadas del planeta.
La autora defiende a capa y espada el concepto "rewilding", un nuevo y radical enfoque de la conservación de la vida silvestre que pretende evitar la disminución de las especies y restaurar ecosistemas enteros a través de la repoblación de especies en peligro de extinción, lo que también puede ayudar a restaurar los ecosistemas. 
Estamos encantados de que "Wilder" resalta el programa Iniciativa Galápagos (antes Iniciativa para la Restauración de las Tortugas Gigantes), un esfuerzo conjunto de Galápagos Conservancy y la Dirección del Parque Nacional de Galápagos (DPNG) que destaca la importancia de las tortugas gigantes en la recuperación de los ecosistemas de las Islas Galápagos. 
La escritora Millie hace referencia a una expedición de 50 personas en el 2008 dirigida por Washington Tapia, Director General de Galápagos Conservancy y su filial Conservando Galápagos. Durante esta expedición, Washington y su equipo tuvieron que centrarse en encontrar tortugas con formas de caparazón poco habituales. Buscaron específicamente caparazones tipo montura  porque la tortuga nativa de Wolf es tipo domo. En esta expedición recogieron muestras de sangre de 1.700 tortugas y las enviaron a la Universidad de Yale para que sean analizadas. Años más tarde, los análisis de las muestras revelaron que las tortugas de caparazones tipo montura avistadas en Wolf, eran una especie híbrida entre la nativa del volcán Wolf y tortugas de otras islas. Con estos hallazgos, la Iniciativa Galápagos podría reintroducir análogos ecológicos en las poblaciones de tortugas de las islas  Floreana y Pinta.
Washington Tapia señala que durante muchos años  la DPNG y Galápagos Conservancy han respaldado la crianza en cautiverio de varias especies de tortugas gigantes y en especial de tortugas jóvenes para reintroducir especies en peligro crítico.  "Estamos muy orgullosos de que nuestro trabajo a través del programa Iniciativa Galápagos sea reconocido en el libro "Wilder", y de que se lo vea como parte de la solución a la restauración de ecosistemas", enfatizó Tapia.
En un momento de urgencia global ante la lucha contra la pérdida de biodiversidad, el mensaje de innovación y optimismo de la escritora de Wilder es oportuno y motivador,  se centra en historias de éxito de conservación y el esfuerzo de grupos de conservacionistas y organizaciones ambientalistas decididas a luchar por un futuro mejor. 
El Dr. Paul Salaman, Presidente de Galápagos Conservancy destacó además que "Iniciativa Galápagos representa quizás el esfuerzo de rewilding más exitoso de cualquier especie en peligro crítico en el planeta, con una tasa de éxito de más del 90% de repatriación de tortugas jóvenes a la naturaleza para asegurar que las tortugas gigantes tengan una oportunidad de supervivencia".
Galápagos Conservancy ratifica su compromiso en favor de la recuperación de las Islas Galápagos. El cambio climático, las especies invasoras, la sobrepesca y otros cambios provocados por el hombre han alterado los ecosistemas del Archipiélago. Nuestros esfuerzos para solucionar estos problemas son fundamentales para la salud de las islas a largo plazo. La recuperación de las tortugas gigantes es fundamental para las islas porque son las principales ingenieras del ecosistema terrestre. 
The Latest Conservation News from Galápagos