Injured Galápagos Animals Treated Promptly and Released
Date: January 13, 2023
//Versión en español abajo.//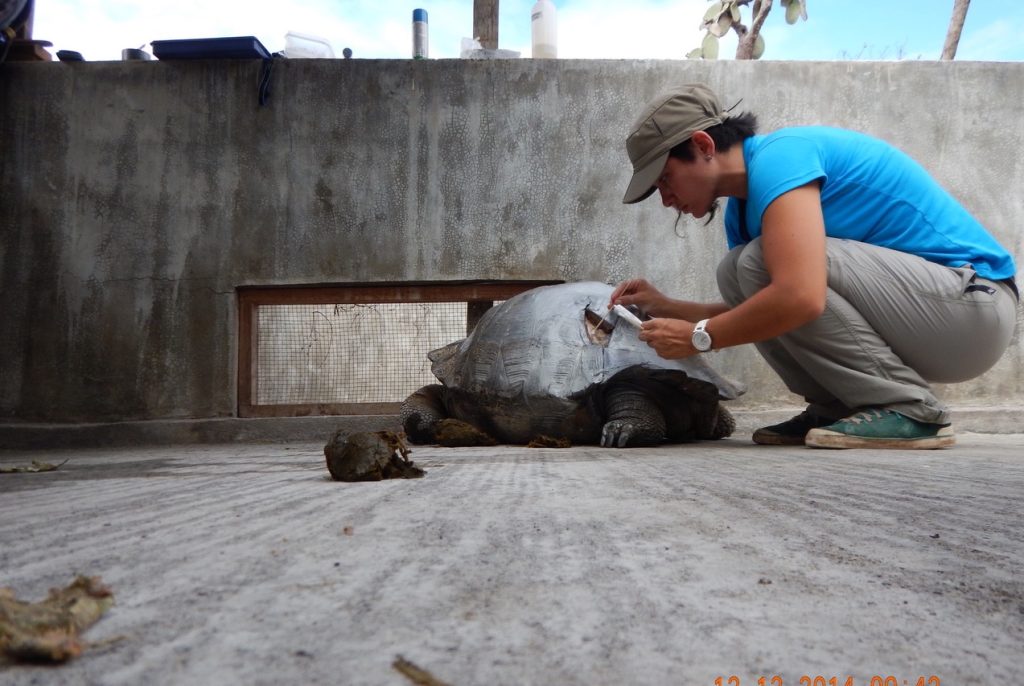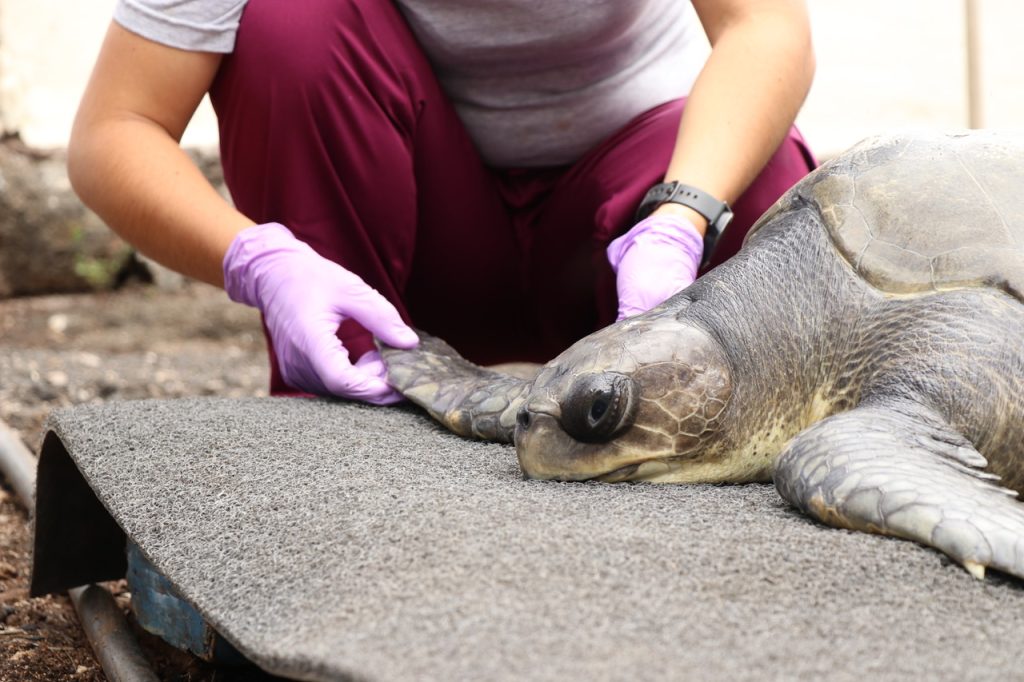 As part of its Rapid Response Network (RRN), the Galápagos National Park Directorate (GNPD) provides 24/7 assistance to sick and injured wildlife in the Galápagos Islands, whether the cause is natural circumstances or the direct or indirect result of human activity.
This rescue network has been supported, since March 2002, by Galápagos Conservancy, which promotes and supports conservation efforts in the Galápagos Islands. Dr. Jorge Carrión, conservation director of Conservando Galápagos, partner of Galápagos Conservancy, stated, "we are proud to work hand-in-hand with the GNPD, and we aspire to contribute permanently to the short-term recovery and, if possible, the reintroduction of affected species into the natural environment."
Through Galápagos Conservancy's support, veterinary medicines, medical supplies and rescue equipment were acquired for timely and rapid intervention in the rescue and recovery of affected species. In addition, it was possible to adapt the marine animal infirmary facilities, as well as adapt and maintain the necropsy room for deceased animals.
Experts conducted a post-mortem study of 26 animals to determine cause of death and identified that vehicle collisions, canine attacks, and light-related incidents were among the most common causes of animal injuries resulting from human activity.
"We thank our collaborators and lovers of Galápagos biodiversity, whose donations enable us to provide permanent assistance to injured or sick wildlife of the Archipelago, and to take other timely and necessary steps to preserve this legacy," Carrión said.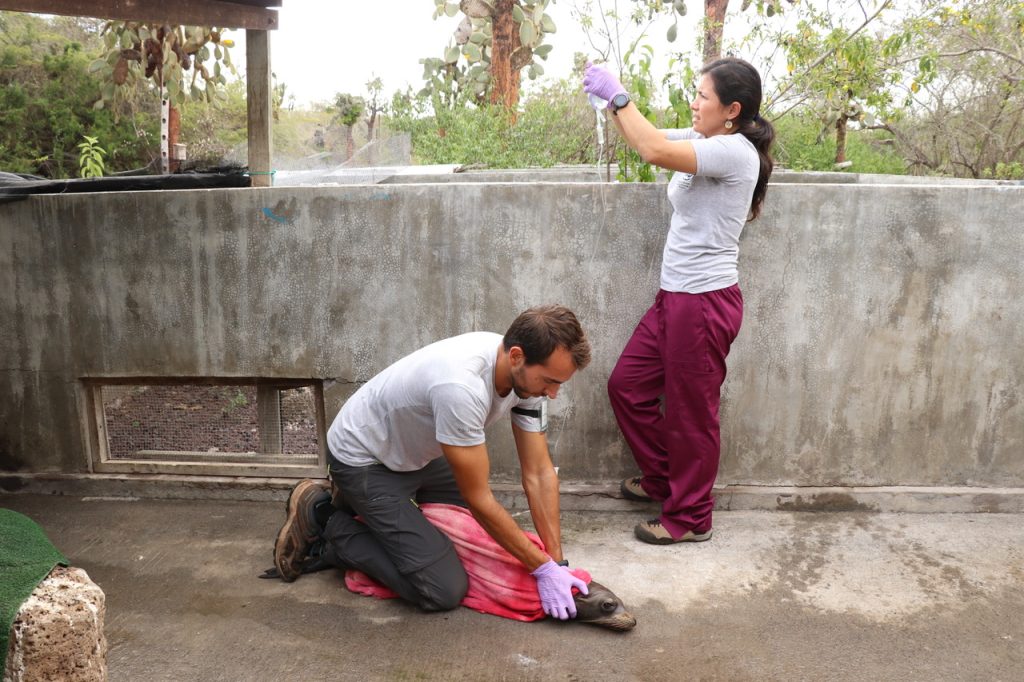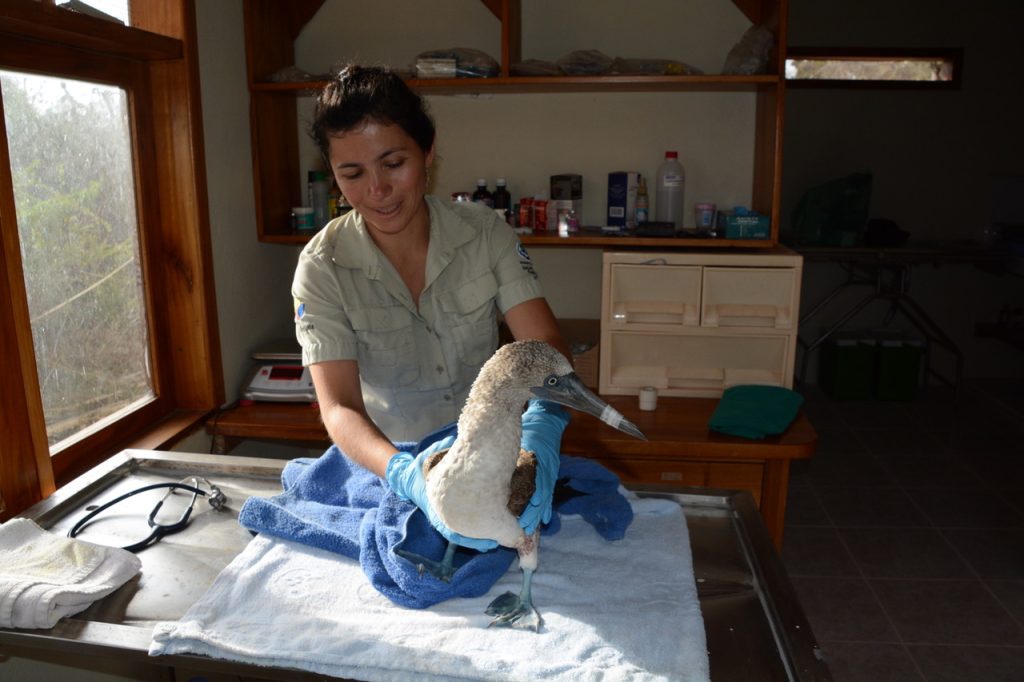 22 animales heridos de Galápagos recibieron atención oportuna y fueron liberados con éxito
La Dirección del Parque Nacional Galápagos (DPNG) cuenta con una Red de Respuesta Rápida (RRR) que se mantiene activa las 24 horas y los siete días de la semana, y cumple con el propósito de dar asistencia a la fauna silvestre del Archipiélago de Galápagos, cuya condición física ha sido afectada por circunstancias naturales o han sido afectadas en menor o mayor medida por cualquier interacción de origen antropogénico.
Galápagos Conservancy, en su misión de impulsar y respaldar las acciones de conservación de la biodiversidad marina y terrestre de las islas Galápagos, financia desde marzo de 2002 esta Red de rescate. El Dr. Jorge Carrión, Director de Conservación de Conservandi Galápagos, filial de Galápagos Conservancy dijo que "como organización nos enorgullece trabajar de la mano de la DPNG, y aspiramos contribuir permanentemente a la recuperación a corto plazo y si fuera posible a la reintroducción al medio natural de las especies afectadas en el Archipiélago".
El apoyo de Galápagos Conservancy permitió la adquisición de medicinas de uso veterinario, suministros y equipos médicos y de rescate que posibilitan una intervención rápida y oportuna en el rescate y recuperación de las especies afectadas. También fue posible adecuar las instalaciones donde funciona la enfermería para animales marinos y la adecuación y mantenimiento de la sala de necropsia de animales silvestres encontrados muertos.
Los expertos realizaron el estudio post mortem en busca de la causa de muerte de 26 animales e identificaron que, entre las principales razones antropogénicas que afectan a los animales, mayormente figuran frecuentes arrollamientos, ataques de caninos, deslumbramientos, entre otros.
"Agradecemos a nuestros colaboradores y amantes de la biodiversidad de Galápagos, cuyas donaciones hacen posible la asistencia permanente a la fauna silvestre herida o enferma del Archipiélago, y otras acciones oportunas y necesarias para la protección de este legado de la naturaleza," enfatizó Carrión.
The Latest Conservation News from Galápagos