Giant Tortoise Crusader, Dr. Linda J. Cayot, Dies
Date: 9/27/2022
//Versión en español abajo.//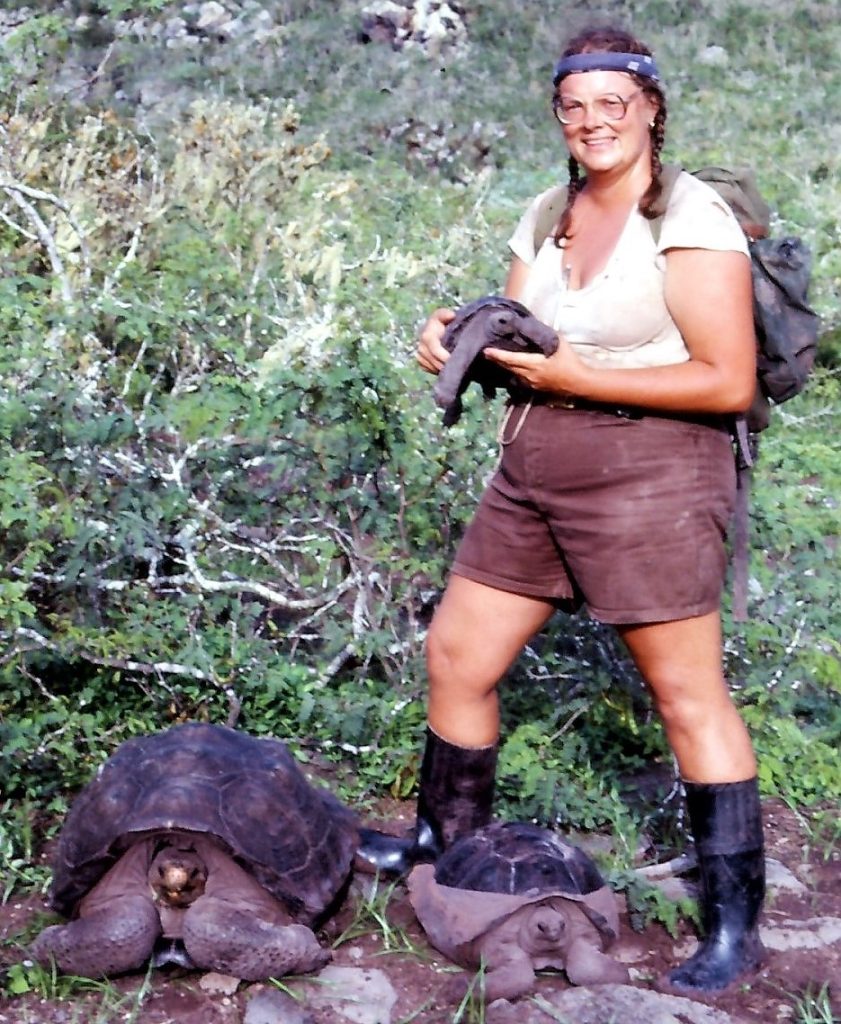 Dr. Linda J. Cayot, best known to all who knew her simply as much beloved "Linda," passed away on September 26, 2022. Linda dedicated most of her professional career – four decades — to tortoise and iguana conservation in Galápagos. After completing a Ph.D. focused on the behavior and ecology of Galápagos tortoises, Linda took a position as a herpetologist at the Charles Darwin Research Station, where she supervised the Giant Tortoise and iguana breeding and repatriation programs. Recognizing that conservation takes a long time, and requires capable, dedicated people, Linda devoted much of her time to mentoring young conservationists, especially local Galapagueños, many of whom lead conservation efforts in Galápagos today. Before leaving Galápagos in 1998, Linda also helped initiate and manage Project Isabela – a complex project to eradicate feral goats, a nemesis for Giant Tortoises – that was ultimately successful. From 2008, Linda worked for Galápagos Conservancy, where she became familiar to many of its members through her inspiring presentation on tortoise conservation and while serving as their guide on cruises. At Galápagos Conservancy, Linda launched Iniciativa Galápagos (originally called the Giant Tortoise Restoration Initiative), a collaborative effort with the Galápagos National Park to restore all Galápagos Giant Tortoise populations, which continues to this day. Linda retired in 2020 but continued to work and complete a book on Galápagos Giant Tortoises to capture all that was known about these animals she loved. The tortoises Linda worked so hard to restore are recovering well today due in no small part to her commitment to Galápagos, its people, and its wildlife. Undoubtedly, Linda's contributions were enormous and to celebrate her life, we will continue working hard and tirelessly to perpetuate her legacy for Galápagos conservation. We shall all miss her deeply.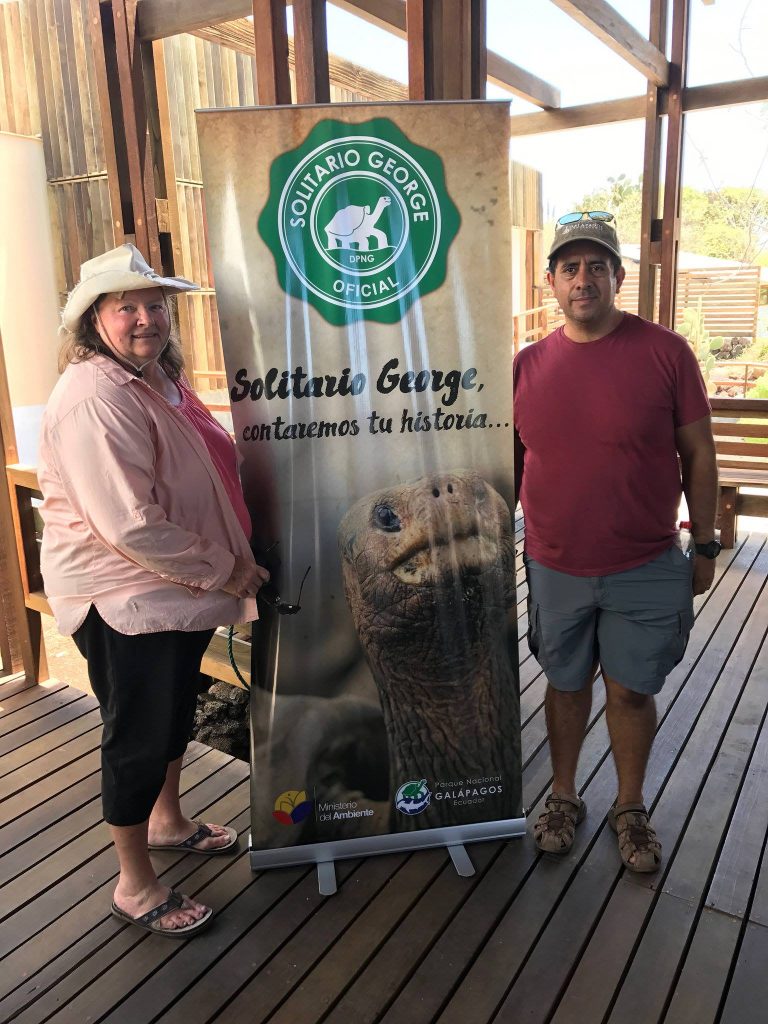 Muere la Dra. Linda J. Cayot, defensora de las tortugas gigantes
La Dra. Linda J. Cayot, más conocida por todos quienes la conocían y querían, simplemente como "Linda", falleció el 26 de septiembre de 2022. Linda dedicó la mayor parte de su carrera profesional, cuatro décadas, a la conservación de las Tortugas Gigantes e iguanas terrestres en Galápagos. Después de completar su doctorado centrado en los primeros estudios detallados, jamás realizados sobre el comportamiento y la ecología de las Tortugas Gigantes de Galápagos, Linda tomó un puesto como herpetóloga en la Estación Científica Charles Darwin, donde supervisó los programas de reproducción y crianza en cautiverio de tortugas gigantes e iguanas terrestres. Reconociendo que la conservación lleva mucho tiempo y requiere personas capaces y dedicadas, Linda dedicó gran parte de su tiempo a la tutoría de jóvenes conservacionistas, especialmente galapagueños, muchos de los cuales en la actualidad lideran los esfuerzos de conservación en Galápagos. Antes de dejar Galápagos en 1998, Linda también ayudó a iniciar y manejar el Proyecto Isabela, un proyecto complejo para erradicar las cabras salvajes, némesis de las tortugas gigantes, que finalmente fue un éxito. Desde 2008, Linda trabajó para Galápagos Conservancy, donde se hizo familiar para muchos de sus miembros a través de su inspiradora presentación sobre la conservación de las tortugas gigantes y mientras les servía como su guía en sus visitas a Galápagos. En Galápagos Conservancy, Linda estableció la Iniciativa Galápagos (originalmente llamada Iniciativa para la Restauración de las Tortugas Gigantes), un esfuerzo conjunto con el Parque Nacional Galápagos para restaurar todas las poblaciones de tortugas gigantes del Archipiélago, que continúa hasta el día de hoy. Linda se jubiló en 2020, pero continuó trabajando y completó un libro sobre las Tortugas Gigantes de Galápagos para plasmar todo lo que se sabía sobre la historia y la biología de estos animales que ella amaba. Las tortugas por las que Linda trabajó tanto para restaurar se están recuperando bien hoy en día debido en gran parte a su compromiso con Galápagos, su gente y su vida silvestre. Sin duda, las contribuciones de Linda fueron enormes y para celebrar su vida, continuaremos trabajando duro e incansablemente para perpetuar su legado para la conservación de Galápagos. Todos la extrañaremos profundamente.
The Latest Conservation News from Galápagos