Galápagos Conservancy Workshop 2023: Giant Tortoise Field Ecology and Conservation
Giant Tortoises are endemic to the Galápagos Islands, and perhaps the most iconic component of the island's unique biodiversity. Giant Tortoises have evolved many traits to survive in the harsh, arid terrestrial ecosystems that comprise the Galápagos. They also play a key role engineering Galápagos ecosystems to the benefit of many forms of biological diversity.  They have evolved into many different species and played a significant role in Charles Darwin's theory of evolution and natural selection. Today many of the species of Giant Tortoises in Galápagos are endangered due to habitat loss, hunting and introduction of invasive species. 
This workshop is designed to introduce college-level students to the Giant Tortoises of Galápagos, the environments they inhabit, and the techniques that are used to conserve and study them in the field. 
The workshop is organized around a rigorous week-long field expedition to an uninhabited Galápagos Island to study a population of Giant Tortoises undergoing restoration.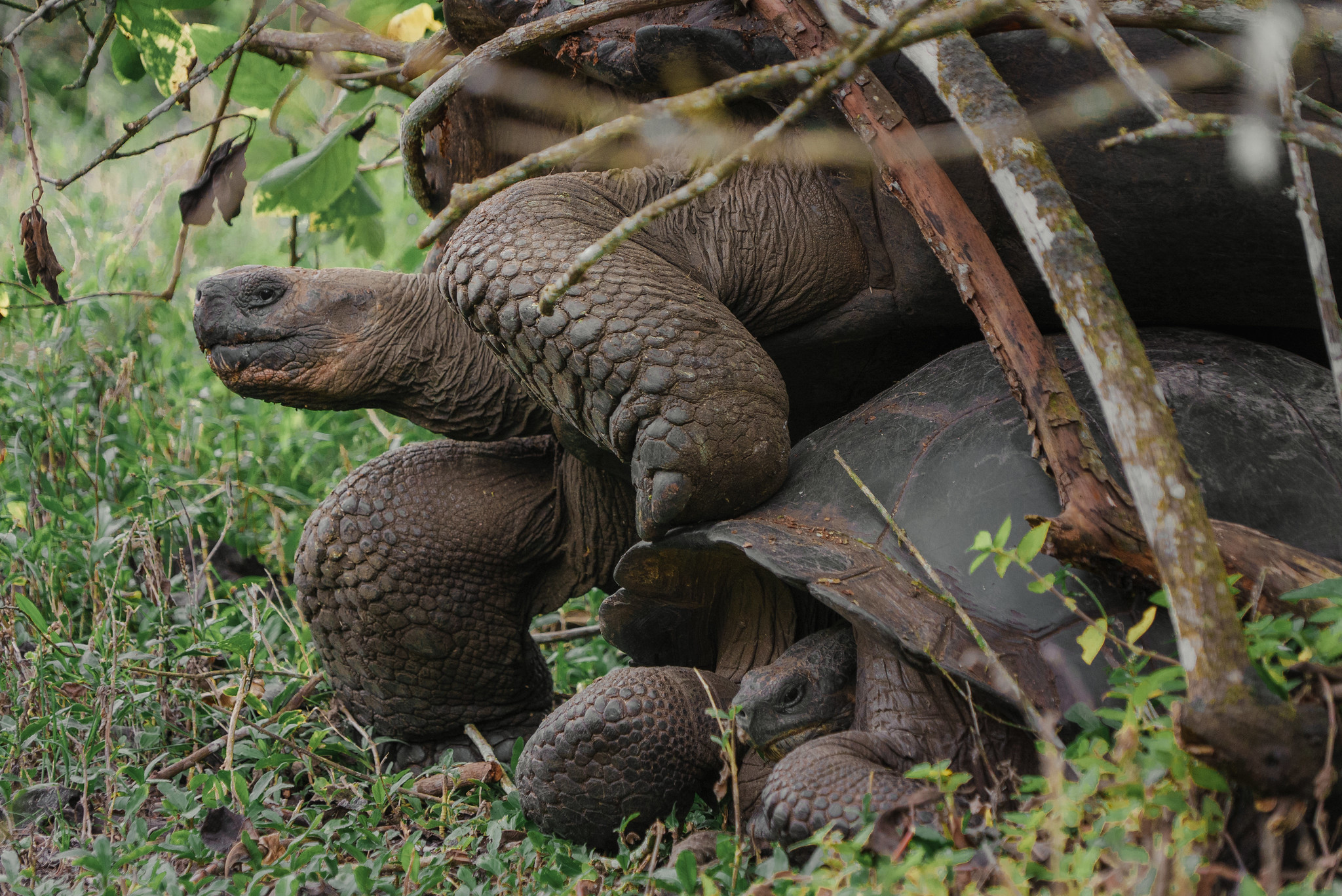 Through hands-on field activities, students will accomplish the following objectives:
For further information, including contact information see:
Take Action for Galápagos, Right Now
Our generous community of supporters is the cornerstone of our efforts to preserve this ecological wonder of the world.
Join the Galápagos Guardians, our passionate community of monthly donors, and your first 12 donations will be matched!
Our critical conservation work is made possible by generous donors. Make a gift to help preserve these beautiful islands.
Species adoption through Galápagos Conservancy shows that you care about saving endangered species in the Archipelago.
More from Galapagos Convervancy