Celebrity Cruises Galápagos Fund
Building Stronger Communities through the Celebrity Cruises Galápagos Fund
Galápagos offers visitors a rare opportunity to become immersed in and feel changed by nature. Tourism also can help improve the lives and economies of the people who call the Islands home. Our partners at Celebrity Cruises have found many ways to help protect, sustain, and celebrate this extraordinary place. The Celebrity Cruises Galápagos Fund is a critical way to ensure that Galapagos, the local people, and its unparalleled wildlife and landscapes remain for future generations.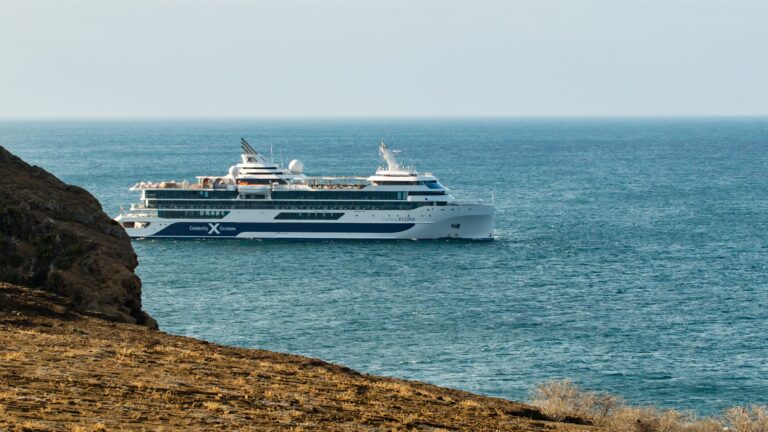 Celebrity's guests in Galápagos are encouraged to join our efforts to promote a healthy future for all of Island's inhabitants — the people and the amazing wildlife. We seek out local initiatives that ensure people have what they need to live well without jeopardizing future livelihoods or putting at risk the integrity of an irreplaceable Galápagos.
We are proud of the positive impact resulting from the more than $1.3 million raised to date, and that many past guests choose to continue to care for Galápagos as members of Galápagos Conservancy for years to come. For more information about the Fund, please read the Fund's newsletter, Natural Connections.
Did you visit Galápagos with Celebrity Cruises? Keep your Galapagos experience alive and contribute to the Celebrity Cruises Galápagos Fund.
---
The Celebrity Cruises Galápagos Fund has made timely investments in over 60 community initiatives that link the security of the local economy with the protection of the Islands. Across the Archipelago, the Fund has helped: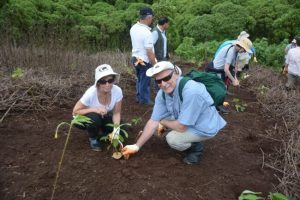 Greening Galápagos: Launched in 2014 in partnership with Galápagos Conservancy and the Galápagos National Park Directorate, Celebrity Cruises' "Greening Galápagos" initiative has restored a critical ecological area of Scalesia Forest around the "Los Gemelos" pit craters in the highlands of Santa Cruz Island. To date, more than 22,000 Celebrity Cruises guests and employees have planted nearly 60,000 endemic Scalesia plant species –  including Scalesia Trees, Cat´s Claw, Galapagos Miconia, and Thin-leafed Darwin´s Shrubs – that have been provided by the Galápagos National Park Tree Nursery. This restoration is helping to reverse the damage caused by past agricultural activities and the spread of weeds, including the highly invasive blackberry. The health of this reforested area is vital for the many plants and animals that depend on the ecosystem, including an abundance of spiders, beetles, butterflies, and moths, which all serve as food for endemic birds, including the rare Vermilion Flycatcher and several species of Darwin's Finches.
---
Provide a future after school for children with special needs: Graduates of the Santa Cruz Special Education Center often find it challenging to secure employment. We helped build an onsite art gallery to enable former students to continue occupational therapy and enhance their social skills with teachers, students, and visitors. Income generated from the gallery will be used for materials and school improvements, with a view towards a potential income for graduates. The Fund also built a kitchen and dining room facility that provides a safe place to develop skills for employment and independent living.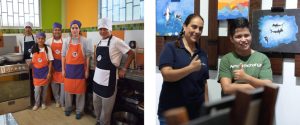 ---
Turn surplus produce into a year-round business: In partnership with the local municipality, we equipped a community kitchen for women from the rural highlands of Santa Cruz Island. The kitchen enables them to develop new products in a hygienic environment, giving this small business initiative a chance to grow. The new brand of jams is called "Flavors from the Country." These industrious women are learning new techniques and testing new flavors with ingredients from their farms.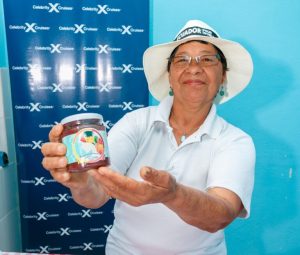 ---
Develop creative connections with nature: We supported Biblioarte Galápagos 2021, a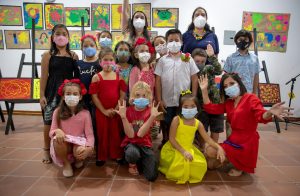 four-week art program for children to explore, through painting, theater, and storytelling, their relationship with the islands that inspire and sustain them. Our Fund also enabled local children with special needs to participate in Environmental Literacy camps, in which participants learn to understand the fragility of Galápagos and the planet through activities that connect them to conservation efforts. The campers learn about the links between humans and the environment, including topics such as invasive species, ecological footprint, and consumer habits.
To learn more about these projects, send us an email. To make a contribution to the Celebrity Cruises Galápagos Fund, click here.
The Latest Conservation News from Galápagos