Shark Count is a user-friendly tool that allows divers visiting the Galápagos Islands, the Mexican Pacific, Isla de Cocos, and Mainland Ecuador to participate in the conservation of marine life.
Using Shark Count, divers become "citizen scientists" and make important contributions to our understanding of marine ecosystems by recording the number of sharks, sea turtles, rays and ocean sunfish they encounter during their dives, as well as other notable observations.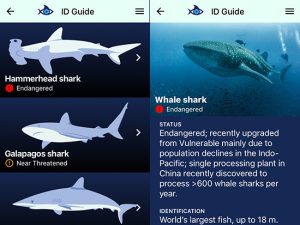 The Shark Count app displays reports generated from data contributed by divers at the top 20 Galápagos dive sites. All data collected through Shark Count is shared with the Galápagos National Park Directorate and partners. As more and more data is collected, Shark Count will help decision makers better manage the Galápagos Marine Reserve and supported regions, while also giving dive tourists the knowledge of when and where they are likely to observe different species.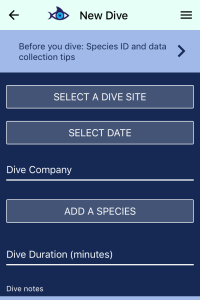 Shark Count has been designed to allow users to enter observations without an internet connection. Data is automatically uploaded after internet connectivity is restored. Registration is not required to observe existing observations or to view the species identification guide.
If you plan to dive in one of the supported regions, download Shark Count and create your account before your trip so that you can play an active role in the conservation of this remarkable marine environment.
The Latest Conservation News from Galápagos