Iniciativa Galápagos: Rewilding and Restoring Galápagos
Iniciativa Galápagos is a major joint conservation program operated by Galápagos Conservancy, Conservando Galápagos, and the Galápagos National Park Directorate (GNPD) to rewild the Endangered species of Galápagos. 
The main objective of Iniciativa Galápagos is to recover populations of Giant Tortoises, Iguanas (especially Pink Iguanas), Waved Albatross, and other Endangered species and restore the ecosystems they inhabit.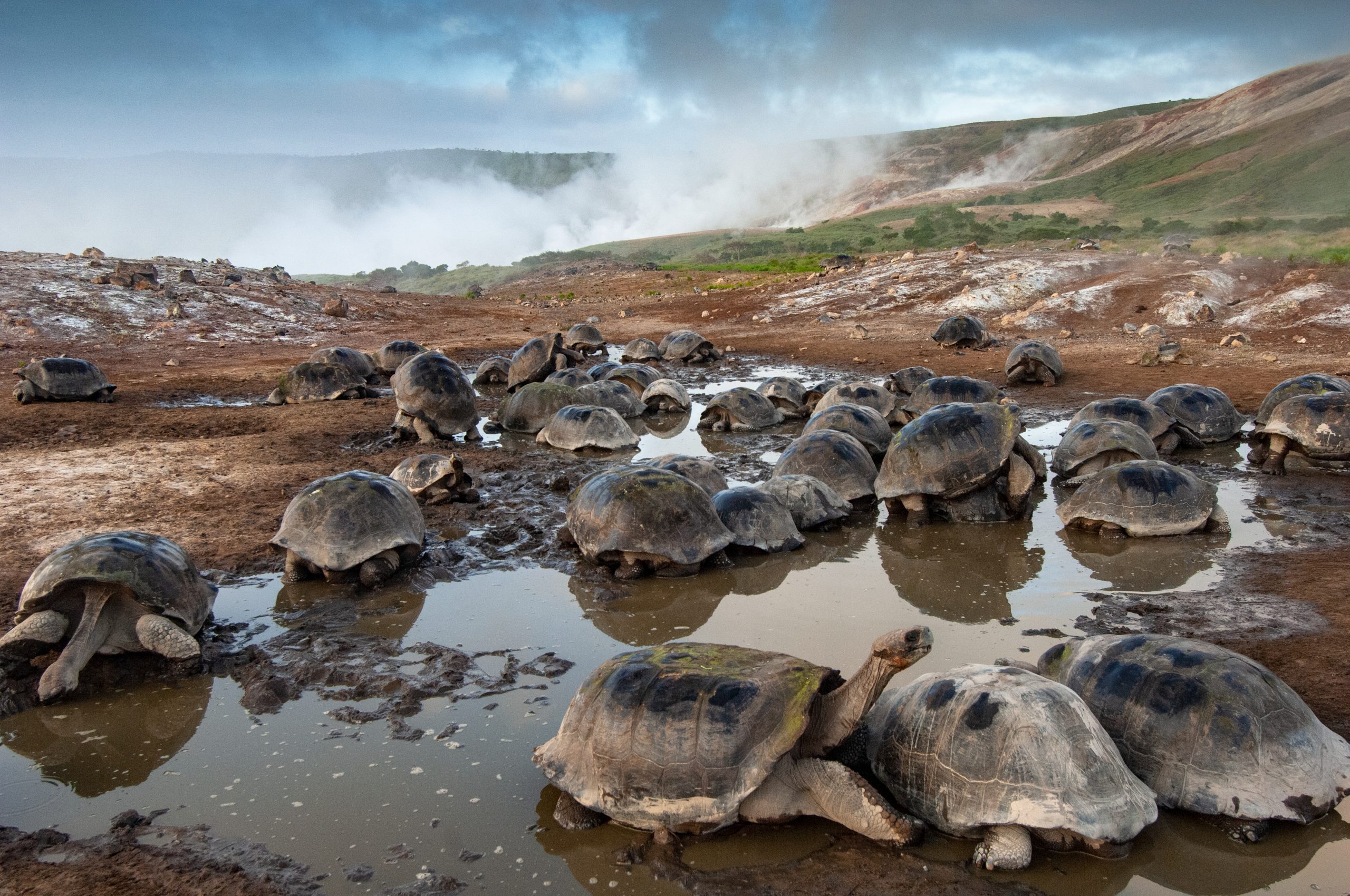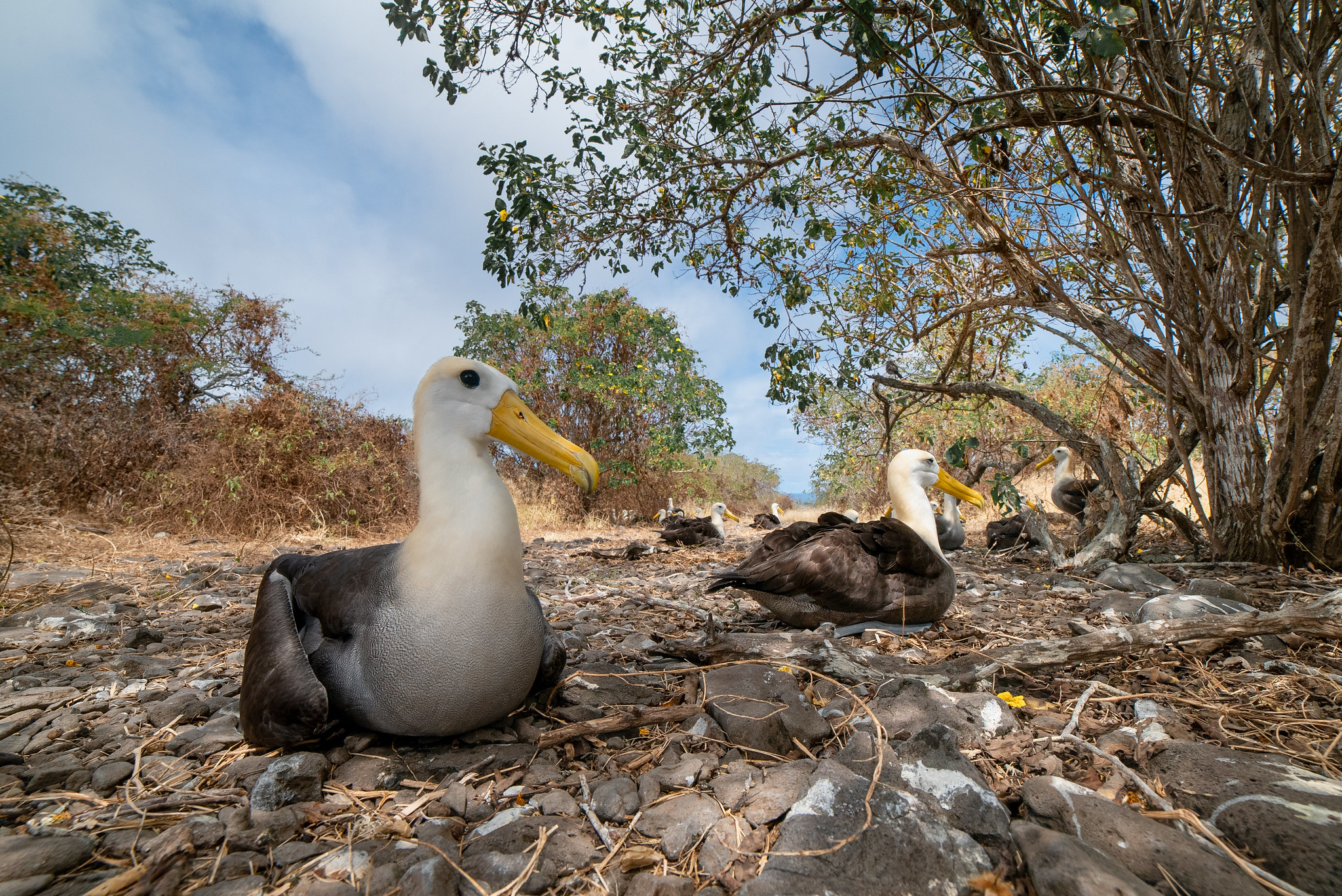 Iniciativa Galápagos was launched in 2012 (initially called GTRI—Giant Tortoise Restoration Initiative) during a workshop organized by the Galápagos National Park Directorate and Galápagos Conservancy. Researchers from around the world were brought together to develop a conservation strategy for Giant Tortoises, including specific management actions and research projects. 
Over the past decade, the actions and conservation efforts of Iniciativa Galápagos have extended to ensure the ecological restoration of all 12 remaining Giant Tortoise species, Pink Iguanas, Yellow Iguanas, Waved Albatross and Opuntia cacti, among other Galápagos species.
Monitor Land Iguana, Giant Tortoise, Waved Albatross populations on a regular basis to provide timely information for adaptive management.

Identify and fill information gaps related to ecology, reproductive biology, and threats to the critically endangered Pink Iguana.
Restore ecosystems on islands where Giant Tortoise populations have become extinct through rewilding with analog tortoise species.
Analyze both wild and captive Giant Tortoise populations for health issues.
Support captive breeding and rearing, as well as field monitoring and management, to accelerate the recovery of tortoise populations and other key species.
Enhance the management, research, and ecological monitoring skills of GNPD park rangers.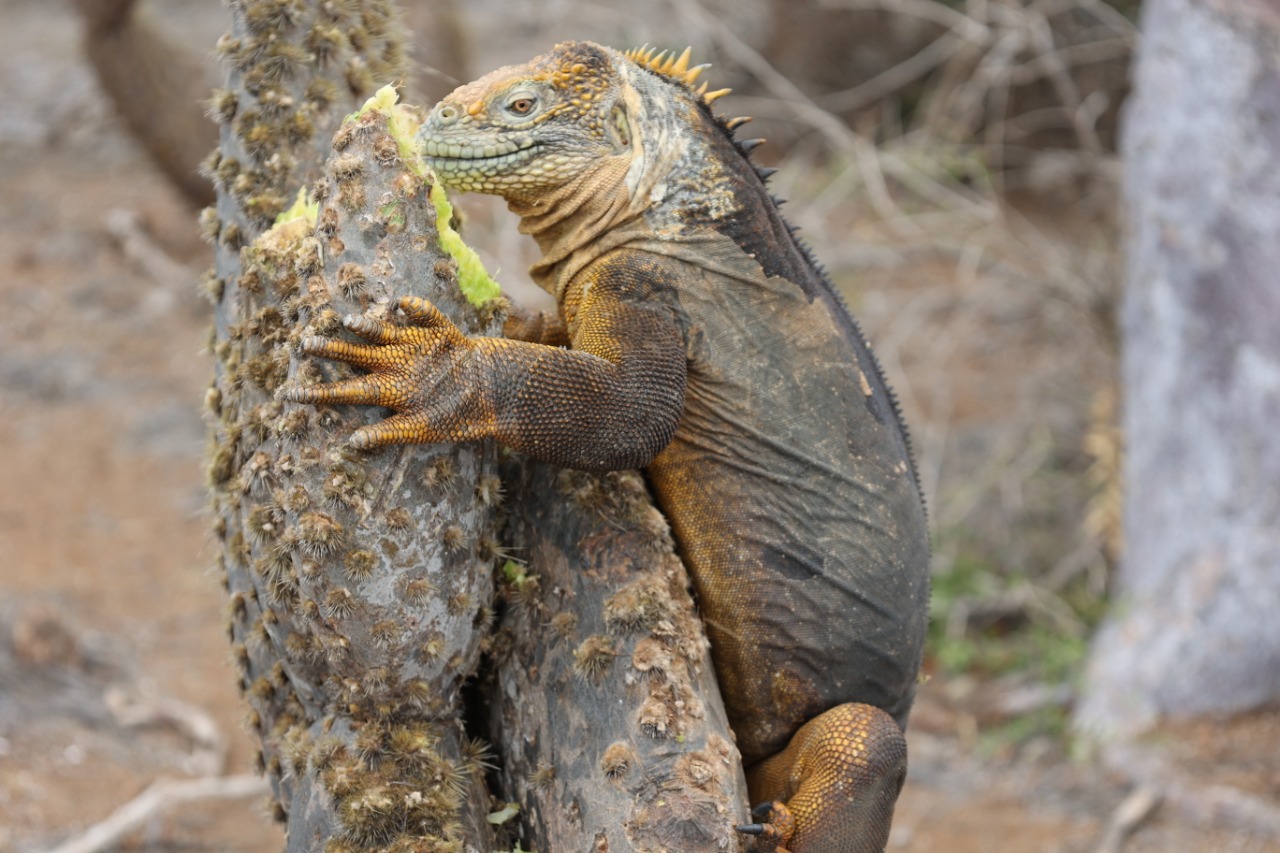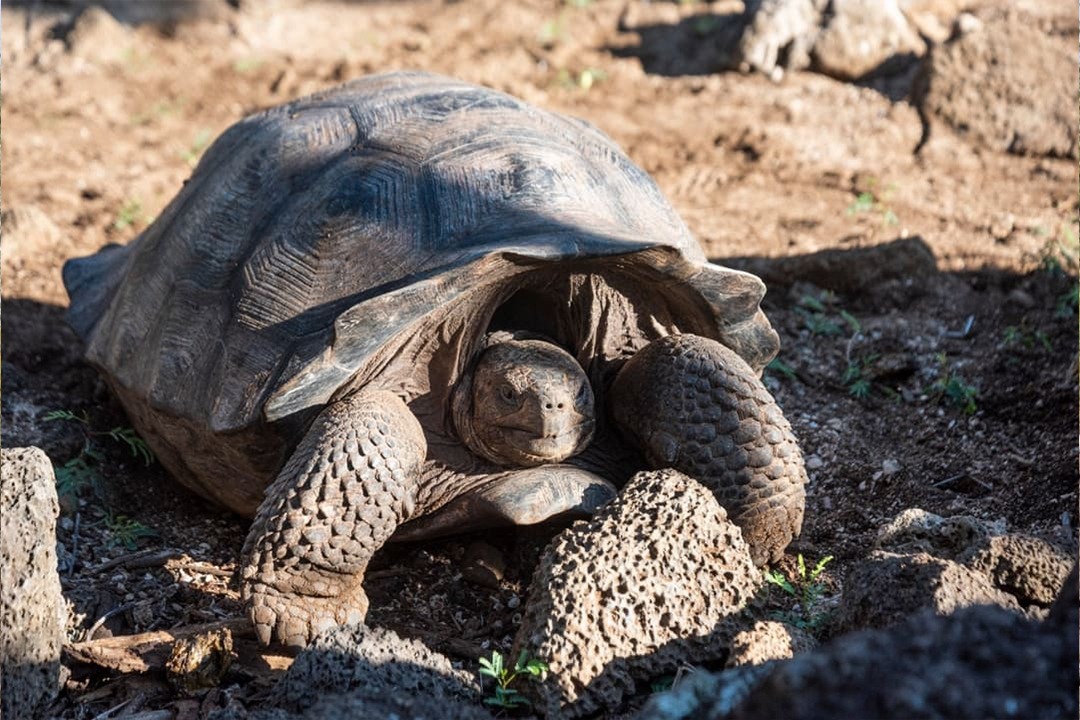 Increased success of Giant Tortoise breeding and rearing in captivity.
Ecological restoration of Santa Fe Island through the reestablishment of a Giant Tortoise population.
Breakthrough discoveries in the ecology, reproductive biology, and threats to Pink Iguanas, including the first hatchlings ever recorded, first nest sites, and first clear threats to the species.
The first island-wide assessment of the nesting population of Waved Albatross.
Discovery of an alive individual of Fernandina Giant Tortoises who was named Fernanda.
Actualization of status of all Galápagos Giant Tortoises according to IUCN Red List criteria.
Restoration of Giant Tortoises on Pinta and Floreana Islands.
On-going of monitoring of Land Iguana restoration on Baltra Island recovering from rats, feral cats, and goats.
Restoration of Nesting Habitat for Waved Albatross on Espanola Island.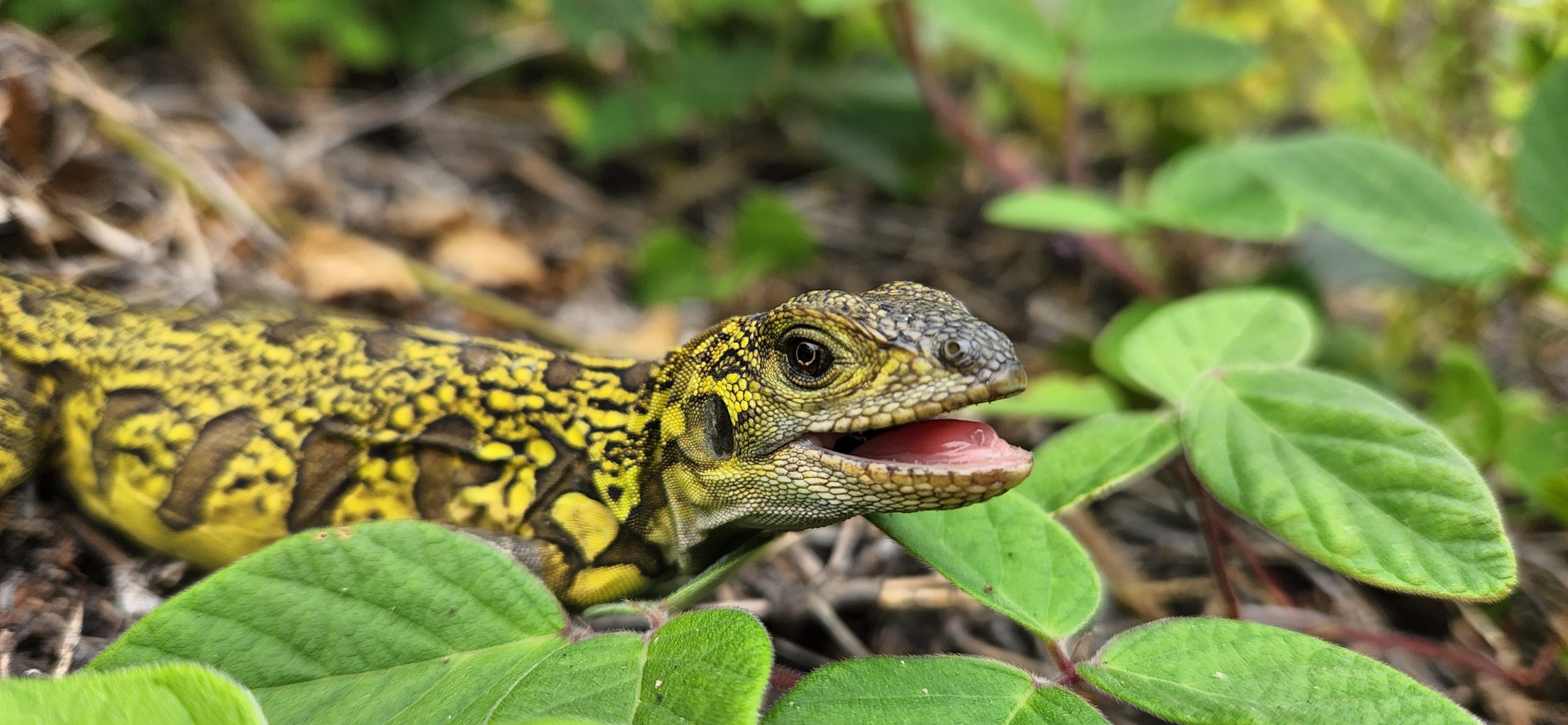 Additional Local Partners and Affiliated Universities and Institutions:
Galápagos National Park Directorate (GNPD), State University of New York College of Environmental Science and Forestry (SUNY-ESF), Agency for Biosecurity Galápagos (ABG), Yale University, University of Newcastle, Houston Zoo, Atlanta Zoo, and dozens of scientific collaborators.
Take Action for Galápagos, Right Now
Our generous community of supporters is the cornerstone of our efforts to preserve this ecological wonder of the world.
Join the Galápagos Guardians, our passionate community of monthly donors, and your first 12 donations will be matched!
Our critical conservation work is made possible by generous donors. Make a gift to help preserve these beautiful islands.
Species adoption through Galápagos Conservancy shows that you care about saving endangered species in the Archipelago.
More from Galapagos Convervancy