Galápagos Conservancy Funds Santa Cruz Waste Management Symposium
Date: 11/02/2022
//Versión en español abajo.//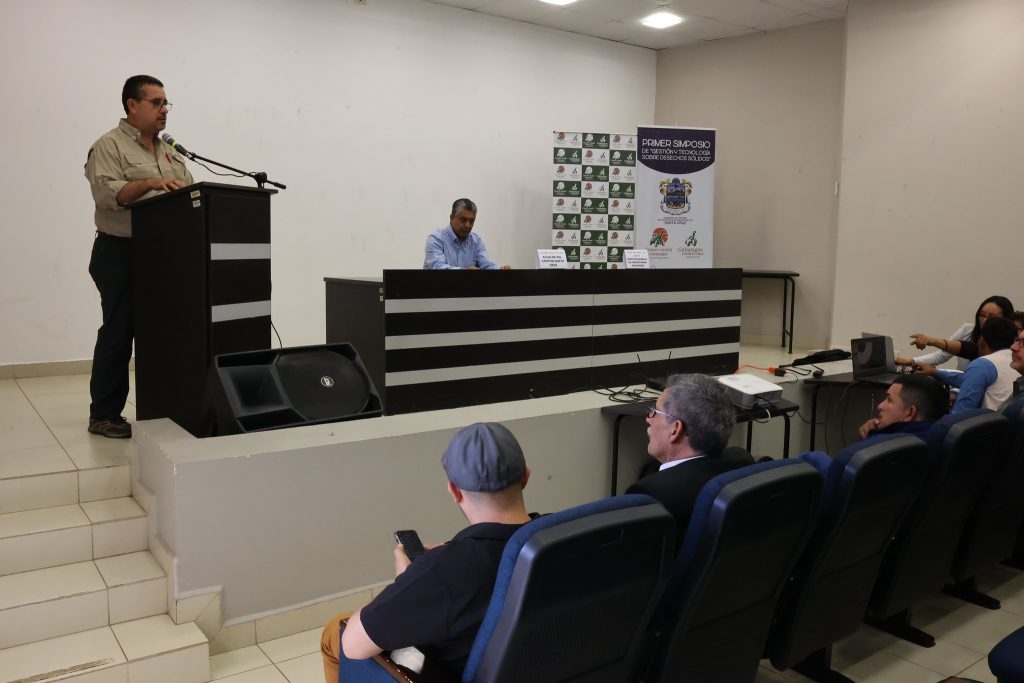 A symposium on solid waste management and technology was held on Friday, October 28, organized by the Decentralized Autonomous Government (DAG) of Santa Cruz. This event was funded through Galápagos Conservancy's Conservation Action Grants program aimed at assisting local institutions in sustainability projects. 
During the workshop, eighty participants learned about the technology and management models used by public and private companies in Ecuador as well as the popular and conventional solid waste management systems used in the rest of the world, with the help of local, national, and international experts. Solid waste management is the collection, treatment, and disposal of discarded solid material. In recent years, movements have been made to make these processes environmentally-friendly, with more recycling and composting programs being introduced. 
Exhibitors discussed technical topics with the community of Galápagos to strengthen the decision-making process at public and private levels to ensure an optimal waste management system in the jurisdiction of Santa Cruz as a result of the technical debate. 
Washington Tapia, General Director of Galápagos Conservancy and its affiliate Conservando Galápagos, explained that "from an environmental and public health point of view, proper waste management in the stages following its generation mitigates negative impacts on the environment and health, but also helps reduce the pressure on ecosystems to maintain the flow of environmental goods and services for humans."
The Municipality of Santa Cruz estimates that the Island generates an average of 63 tons of organic waste, eighty-nine tons of recyclable waste, and 117 tons of non-recyclable waste each month. As a result, it becomes increasingly important to have the most ecologically-productive waste management practices in place.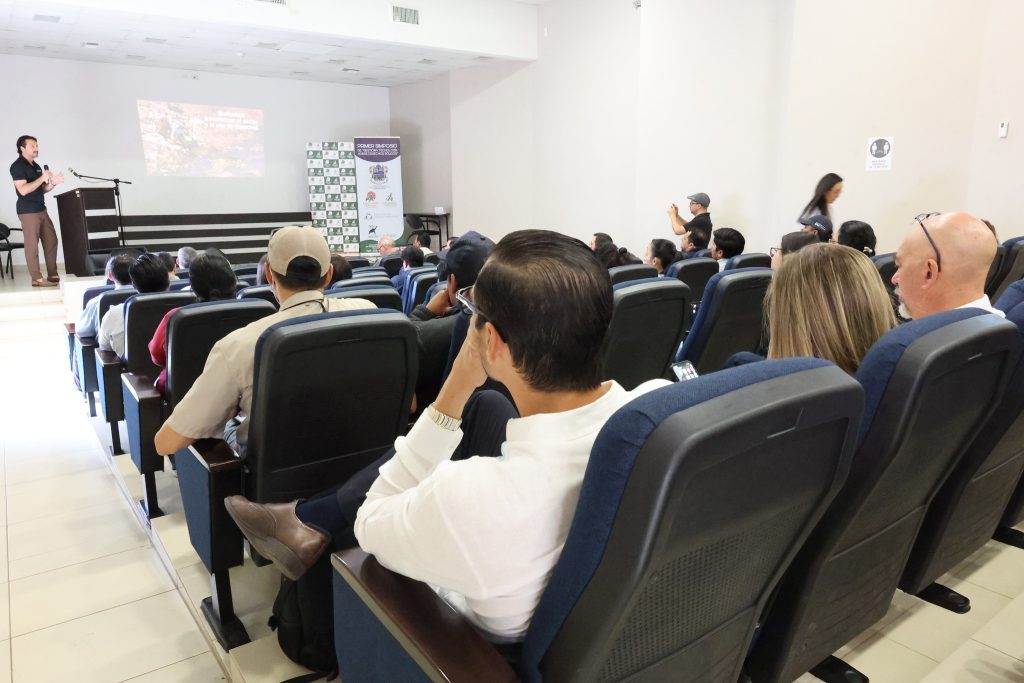 Galápagos Conservancy financió Simposio sobre Gestión de Desechos Sólidos en Santa Cruz 
El pasado viernes 28 de octubre el Gobierno Autónomo Descentralizado (GAD) Municipal de Santa Cruz llevó a cabo el Primer Simposio de Gestión y Tecnología sobre Desechos Sólidos, financiado por Galápagos Conservancy, en el marco de nuestro programa de subvenciones dirigido a acciones de conservación por parte de las instituciones locales.
Con la ayuda de expertos locales, nacionales e internacionales, los 80 asistentes conocieron sobre tecnología, modelos de gestión, sistemas de tratamiento modernos y convencionales de la gestión de desechos sólidos, que realizan las empresas públicas y privadas del Ecuador y el mundo.
El evento motivó la discusión técnica entre los expositores y la comunidad galapagueña, con la finalidad de fortalecer la toma de decisiones acertadas a nivel público y privado, para asegurar un manejo óptimo de los desechos en el Cantón Santa Cruz.
Washington Tapia, Director General de Galápagos Conservancy y su filial Conservando Galápagos, dijo que "desde el punto de vista ambiental y de salud pública, el manejo adecuado de los residuos en las etapas que siguen a su generación permite mitigar los impactos negativos sobre el ambiente, la salud y al mismo tiempo ayuda a reducir la presión sobre la capacidad de los ecosistemas de mantener el flujo de bienes y servicios ambientales para el ser humano." 
Según datos de la Municipalidad de Santa Cruz, en esta isla se genera cada mes un promedio de sesenta y tres toneladas de basura orgánica, ochenta y nueve toneladas de basura reciclable y 117 toneladas de basura no reciclable. 
The Latest Conservation News from Galápagos