The Real Deal: Sustainable Tuna Entrepreneurship in Galápagos
Date: 04/10/2023.
//Versión en español abajo.//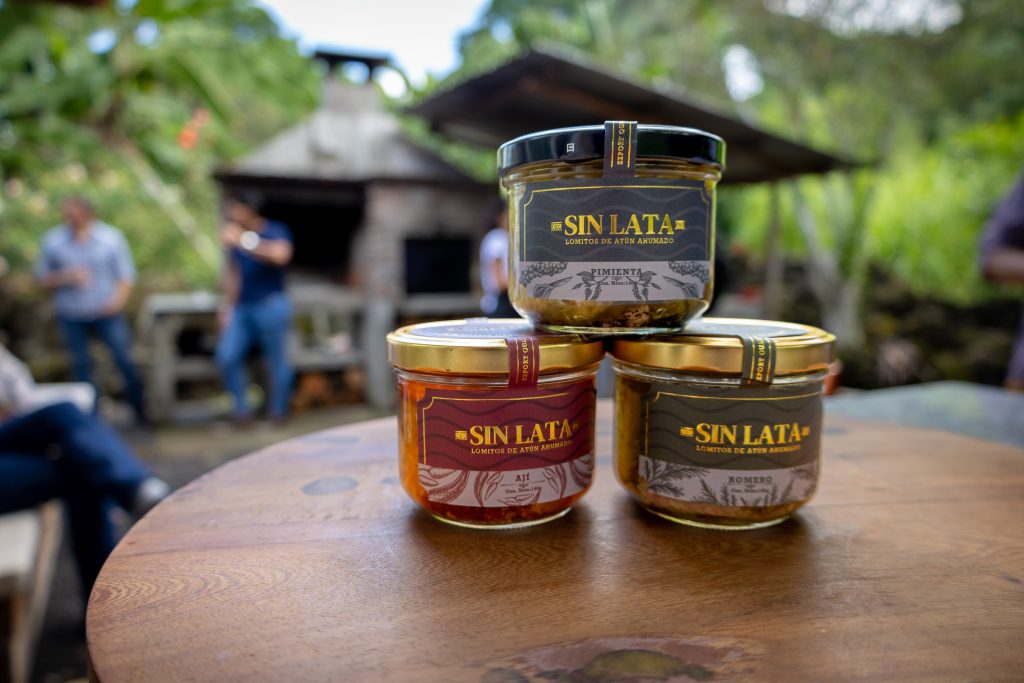 The Galápagos Islands, known for their unique biodiversity and conservation efforts, are now making strides in sustainable entrepreneurship. Thanks to the efforts of local chef and entrepreneur Lucia Galarza, the island market now has access to high-quality smoked tuna produced using sustainable fishing practices. Galarza's venture, called Sin Lata, has received funding from Galápagos Conservancy for equipment and food safety certification so it can continue to grow.
Sin Lata's production of gourmet smoked tuna in returnable jars promotes waste reduction on the Islands, making it an excellent example of how entrepreneurship can drive social change and environmental protection. The tuna is sourced directly from local fishermen, contributing to economic growth and employment in the community.
Yellowfin Tuna, the main raw material used in producing the smoked tuna, is rich in nutrients and flavor. If you have the chance to try Sin Lata's smoked tuna, not only will you enjoy its delicious taste, but you will also be supporting a vital initiative for the future of Galápagos and its inhabitants.
Initiatives like Galarza's are essential because Galápagos is an ecologically sensitive region that requires the conservation of natural resources to ensure the well-being of its wildlife and people. With 97% of the Archipelago protected by the National Park, along with the vast Galápagos Marine Reserve, it is crucial to promote sustainable economic activities that respect the integrity of the marine and terrestrial ecosystems. Galarza's smoked tuna venture exemplifies how entrepreneurship can be viable and profitable while at the same time having a positive impact on the local community and environment.
Galápagos Conservancy is proud to support local entrepreneurs and citizens committed to environmental conservation and improving the quality of life for local communities. Galarza's smoked tuna is an example of sustainable entrepreneurship that should inspire other entrepreneurs to follow in her footsteps. Such initiatives help strike a balance between protecting natural heritage and generating sustainable economic opportunities that benefit all Galápagos inhabitants.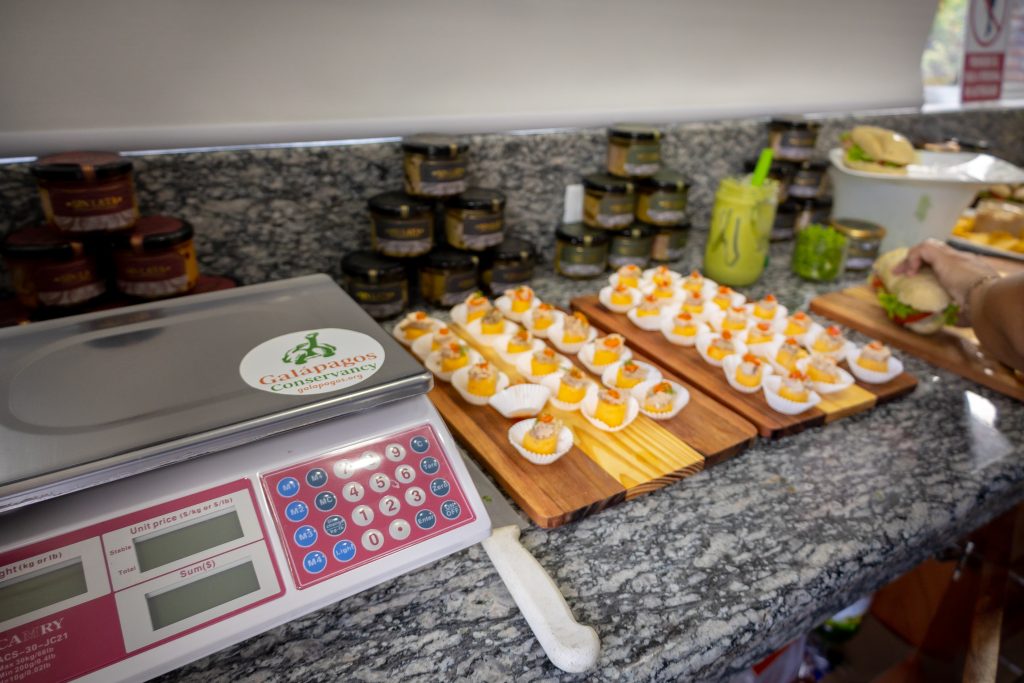 Ejemplo de Emprendimiento Sostenible de Galápagos con Atún Ahumado
El atún ahumado de Galápagos está listo para conquistar el mercado en las islas gracias al proyecto liderado por Lucía Galarza y al financiamiento de Galápagos Conservancy para equipamiento y el proceso de certificación sanitaria. Este proyecto busca ofrecer un producto de alta calidad que respete las normas sanitarias, mientras promueve la pesca sostenible en la región.
La producción de atún ahumado de alta calidad en frascos retornables, para promover la reducción de residuos en las islas, es un ejemplo claro de cómo el emprendimiento puede ser una herramienta poderosa para el cambio social y la protección del medio ambiente. Al adquirir la materia prima directamente de los pescadores locales, su proyecto contribuye a mejorar las condiciones económicas de la comunidad, generando empleo y dinamizando la economía local.
Además, el atún de aleta amarilla utilizado en la producción de este delicioso producto es una excelente fuente de nutrientes, por lo que su consumo no solo es una deliciosa experiencia para el paladar, sino también una opción saludable y nutritiva.
Pero, ¿por qué es tan importante apoyar iniciativas como la de Lucía Galarza? La respuesta es sencilla: porque Galápagos es una región de enorme importancia ecológica, donde la conservación de los recursos naturales es crucial para asegurar el bienestar de las personas que habitan allí.
El hecho de que el 97% del territorio del archipiélago sea área protegida evidencia la necesidad de fomentar actividades económicas sostenibles que no comprometan la integridad de los ecosistemas marinos y terrestres. El proyecto de atún ahumado liderado por Lucía Galarza es un ejemplo de cómo el emprendimiento puede ser una alternativa viable y rentable para lograr este objetivo.
Galápagos Conservancy se complace en apoyar a emprendedores locales y ciudadanos comprometidos con la conservación del medio ambiente y la mejora de la calidad de vida de las comunidades locales. Gracias a este tipo de proyectos, se puede lograr un equilibrio entre la protección del patrimonio natural y la generación de oportunidades económicas sostenibles que beneficien a todos los habitantes de Galápagos.
Si tienes la oportunidad de probar este delicioso producto, no dudes en hacerlo. No solo estarás disfrutando de un bocado exquisito, sino que estarás apoyando una iniciativa clave para el futuro de Galápagos y sus habitantes.
The Latest Conservation News from Galápagos