First Survey of Pinta Island in 11 Years to be Conducted by Inciativa Galápagos
//Versión en español abajo.//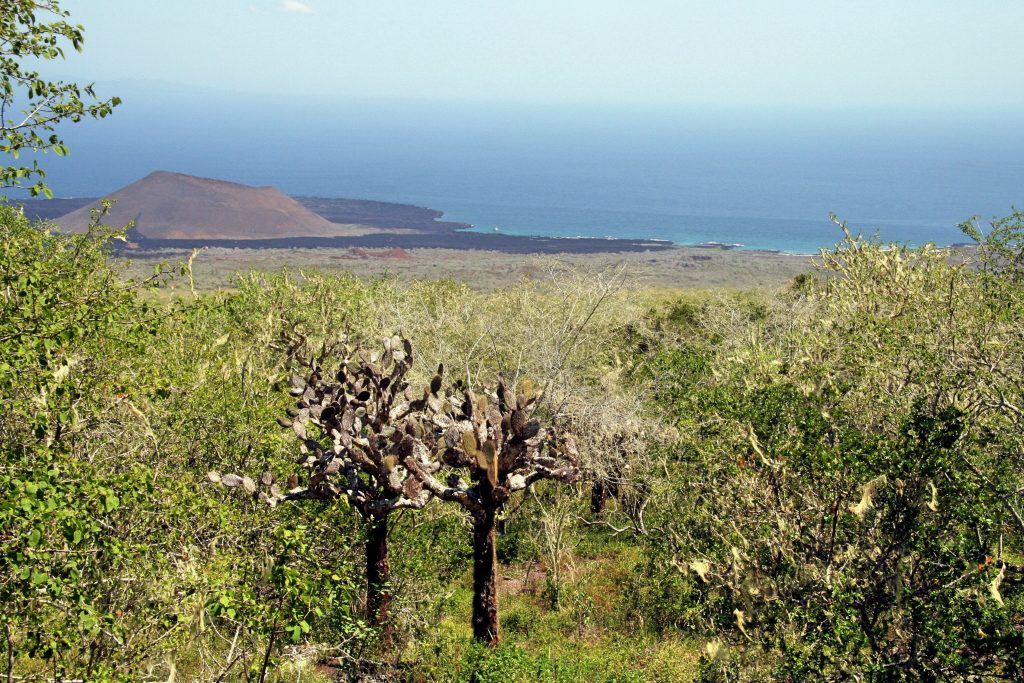 The northernmost island of the Ecuadorian Galápagos Archipelago, Pinta Island, is 60 miles from Santa Cruz. On August 24, a group of 16 park rangers from the Galápagos National Park Directorate (GNPD) and scientists from the Galápagos Conservancy will sail there to conduct ecological monitoring of the island and check on the status of the 39 Giant Tortoises that were released there in 2010.
The goal of the expedition, according to Dr. Jorge Carrión, Conservation Director of the Galápagos Conservancy and the expedition's scientific leader, is to confirm the condition of the island's ecosystem in relation to the presence of tortoises, particularly their impact on species like the Opuntia cactus and woody plants.
Pinta Island once had roughly 40,000 feral goats, which severely damaged the island's natural and endemic vegetation and had a negative impact on the environment as a whole. This invasive species was eliminated in 2003 as a result of the GNPD's efforts, and the native vegetation has since recovered quickly.
In reference to this accomplishment, Carrión emphasized that "Pinta Island's restoration requires the presence of Giant Tortoises because they act as ecosystem engineers by dispersing the seeds of endemic plants and opening up areas for new vegetation growth with their large legs. Therefore, it was a great move to release the Giant Tortoises on Pinta in 2010, and now, 12 years later, we want to know how they use the various habitats in Pinta", he stated.
In Pinta, ecological surveys of tortoise and plant species were last carried out in 2011. The expedition that will take place at the end of August is part of Initiativa Galápagos efforts conducted by the GNPD, Galápagos Conservancy, and the Conservando Galápagos Foundation together in an effort to restore Giant Tortoise populations and thereby the natural dynamics of the ecosystems of the Galápagos Archipelago.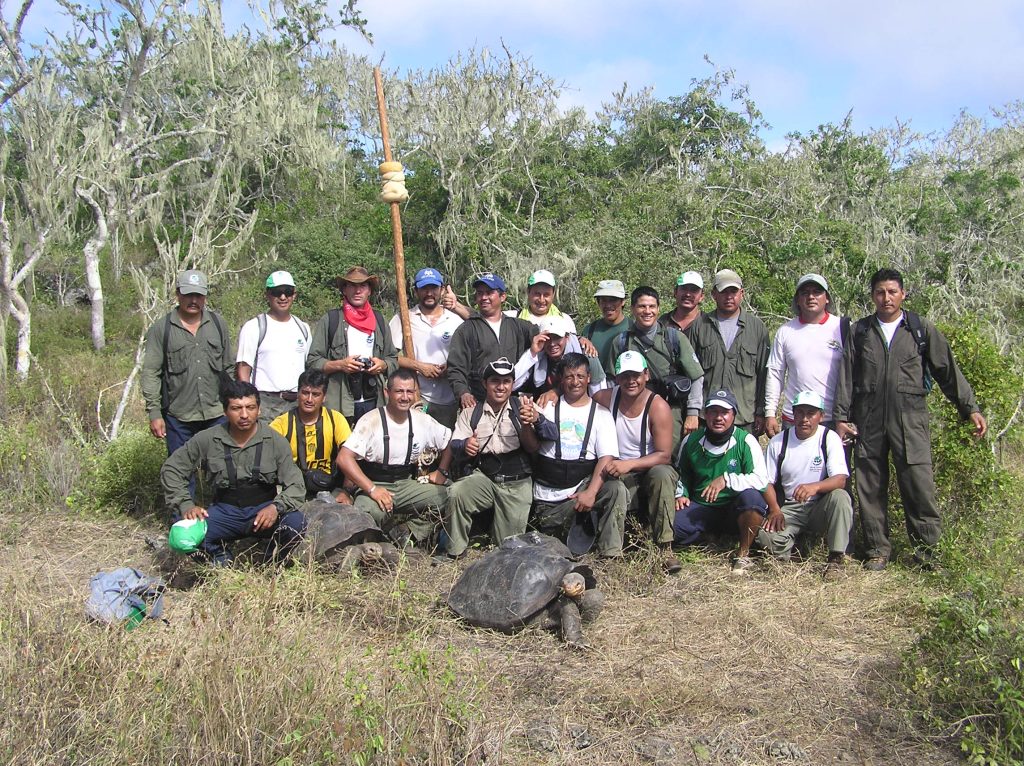 Se prepara expedición de monitoreo ecológico hacia la isla Pinta
Un grupo de 16 guardaparques de la Dirección del Parque Nacional Galápagos (DPNG) y científicos de Galápagos Conservancy navegarán el próximo 24 de agosto 60 millas desde Santa Cruz rumbo a la isla Pinta, la más septentrional del archipiélago ecuatoriano de Galápagos, para llevar a cabo un monitoreo ecológico de la isla y ubicar a las 39 tortugas gigantes que fueron liberadas en el 2010.
El Dr. Jorge Carrión, Director de Conservación de Galápagos Conservancy y líder científico de la expedición, dijo que el propósito es verificar las condiciones del ecosistema de la isla frente a la presencia de los quelonios, particularmente su incidencia en especies como el Cactus opuntia y plantas leñosas.
Recordemos que décadas atrás existieron alrededor de 40 mil cabras ferales en la isla Pinta, las que causaron severos daños sobre la vegetación nativa y endémica, y por consiguiente impactos negativos al ecosistema en general de la isla. Gracias a las acciones de la DPNG en el 2003 se erradicó esta especie invasora y la vegetación se ha recuperado rápidamente.
En referencia a este logro, Carrión precisó que aún la restauración de la isla Pinta requería la presencia de las tortugas gigantes, quienes en su rol de ingenieras del ecosistema diseminan las semillas de plantas endémicas y con sus grandes patas abren caminos y ayudan a la dispersión de semillas de plantas nativas, por eso "la liberación de los quelonios  en el 2010 fue una decisión acertada y ahora, tras 12 años de su liberación, queremos conocer el uso que hacen los quelonios de los diferentes hábitats en Pinta", destacó.  
El último monitoreo ecológico de tortugas y especies vegetales que se realizó en Pinta fue en el 2011, la expedición que se realizará a finales de agosto es parte de las actividades de la Iniciativa Galápagos realizadas conjuntamente entre la DPNG, Galápagos Conservancy y la Fundación Conservando Galápagos, en busca de la restauración de las poblaciones de tortugas gigantes y a través de ello devolver la dinámica natural de los ecosistemas del Archipiélago de Galápagos. 
The Latest Conservation News from Galápagos