100,000 Mosquitoes Released in Galápagos … But Don't Worry, They're Sterile!
Date: March 17, 2023.
//Versión en español abajo.//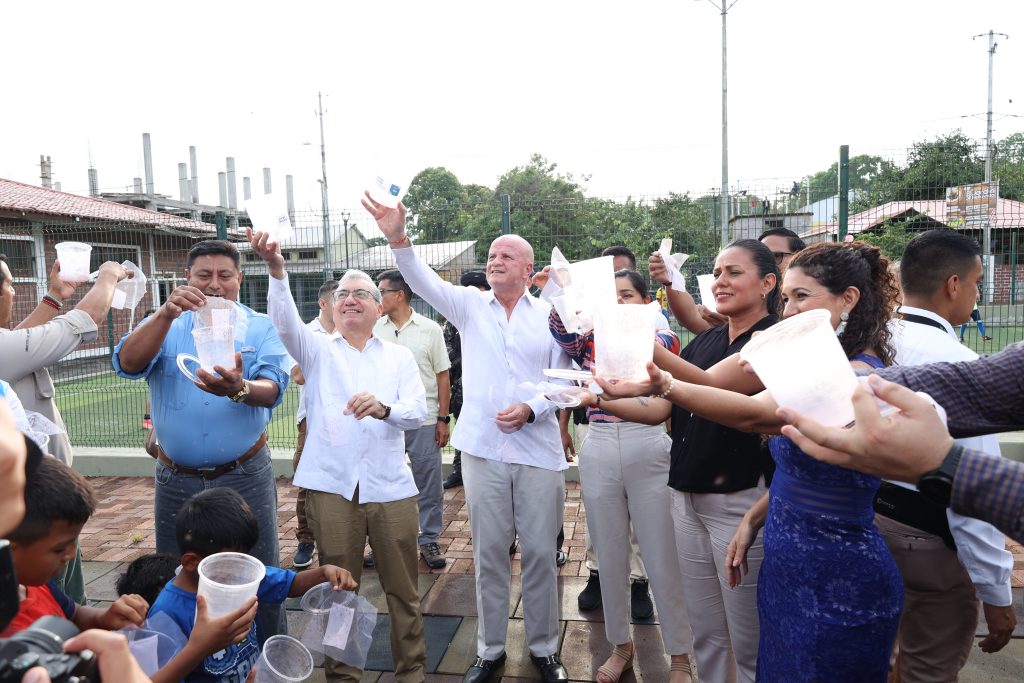 To protect the unique biodiversity of Galápagos and the health of its people, the Agency for the Regulation and Control of Biosecurity and Quarantine for Galápagos (ABG), together with the National Institute for Public Health Research (INSPI), released 100,000 sterile male mosquitoes of the Aedes aegypti species in the parish of Bellavista, Santa Cruz Island.
This introduced mosquito, first reported in Galápagos in 2001, is a vector of diseases such as dengue, Zika, and chikungunya. Dr. Marilyn Cruz, Executive Director of the ABG, explained that this project allows for the elimination of the use of insecticides and chemicals that are frequently used to kill the mosquito, and in the long term, aims to eradicate A. aegypti from the Islands.
After six years of research, this is the first time the sterile insect technique has been applied in Ecuador. Experts collected mosquito larvae from colonies in Galápagos and then, in a laboratory on the mainland of Ecuador, subjected them to a process to obtain new generations of males that are sterilized.
Once released in Galápagos, these sterile male mosquitoes will mate with wild females, producing no offspring and eventually leading to their eradication. This technique is completely environmentally friendly, as it does not require any chemicals and only affects the A. aegypti species.
Washington Tapia, General Director of Galápagos Conservancy and its partner Conservando Galápagos, congratulated the ABG for their ongoing efforts to protect environmental and community health. "We reaffirm our commitment to continue contributing to combat the impacts of invasive species and prevent the entry of more alien species into the Archipelago," he emphasized.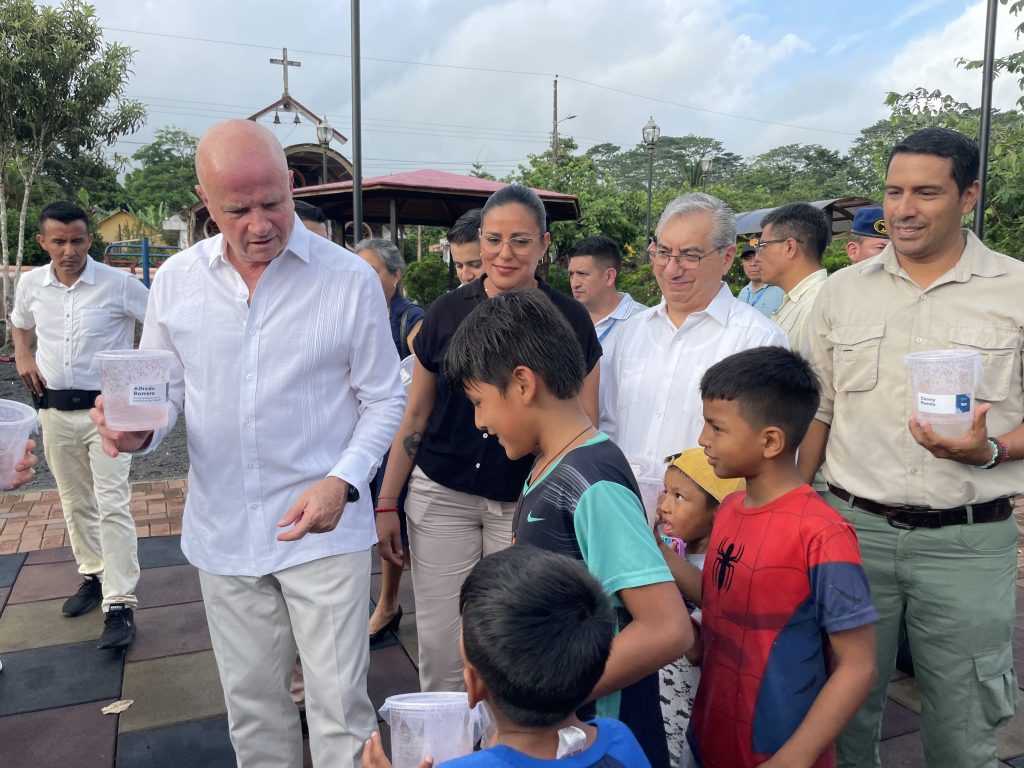 100 mil mosquitos machos estériles fueron liberados en Galápagos  
En un esfuerzo por proteger la biodiversidad única de Galápagos y garantizar la salud de las personas que habitan en el Archipiélago, la Agencia de Regulación y Control de la Bioseguridad y Cuarentena para Galápagos (ABG), conjuntamente con el Instituto Nacional de Investigación en Salud Pública (INSPI), liberaron en la parroquia Bellavista, isla Santa Cruz, 100 mil mosquitos machos estériles de la especie Aedes aegypti.
Este mosquito introducido, es el vector que transmite enfermedades como el dengue, Zika y chikungunya, y fue reportado en Galápagos por primera vez en el 2001. La Dra. Marilyn Cruz, Directora Ejecutiva de la ABG dijo que este proyecto permite eliminar el uso de insecticidas y químicos que se usan frecuentemente para matar al mosquito, y que a largo plazo, se aspira erradicar de las islas el A. aegypti.
Tras 6 años de investigación, esta es la primera vez que se aplica la técnica del insecto estéril en Ecuador. Los expertos colectaron larvas del mosquito de colonias en Galápagos y posteriormente, en un laboratorio en el Ecuador continental, se someten a un proceso para obtener nuevas generaciones de machos que son esterilizados. 
Una vez liberados en Galápagos, los mosquitos cumplirán su rol de controladores biológicos del ciclo de reproducción del Aedes aegypti, esta técnica es completamente amigable con el ambiente, pues no requiere de ningún químico y afecta exclusivamente a la especie A. aegypti.
El científico Washington Tapia, Director General de Conservando Galápagos y su filial, Galápagos Conservancy, felicitó la gestión de la ABG por sus permanentes esfuerzos por velar por la salud del ambiente y la comunidad. "Ratificamos nuestro compromiso de seguir contribuyendo a combatir los impactos de las especies invasoras y prevenir el ingreso de más especies ajenas al archipiélago", destacó.
The Latest Conservation News from Galápagos