Galápagos Conservancy Takes the Spotlight at Local Entrepreneurship Fair
Date: March 6, 2023.
//Versión en español abajo.//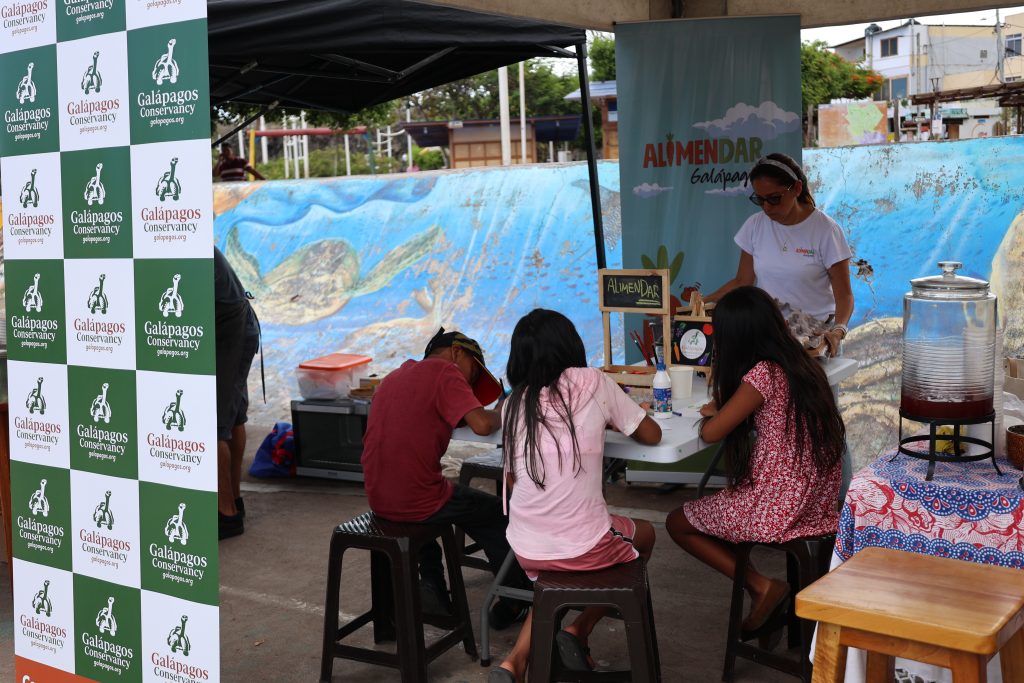 Galápagos Conservancy recently made a splash at an entrepreneurship fair organized by the municipal government of Santa Cruz Island to celebrate its 50th anniversary of cantonization. Galápagos Conservancy's stand was a hive of activity as locals and visitors alike flocked to see the innovative projects funded by the organization.
Three projects funded by Galápagos Conservancy were featured at the stand, with locals Andrea Noboa, Corina Volk, and Lucia Galarza presenting their initiatives to promote a healthy lifestyle and care for the environment. Visitors were impressed by the creativity and ingenuity of these projects, which demonstrated a deep commitment to the well-being of the Galápagos Islands and its inhabitants.
The Director of Operations of Galápagos Conservancy and its partner Conservando Galápagos, Gabriela Vivas, was thrilled to be part of the event and noted that it was an excellent opportunity to highlight the organization's contribution to the community. "We are proud to support local enterprises that propose innovative solutions to address conservation priorities in the Islands or that contribute to the well-being of Galápagos residents," she said.
Galápagos Conservancy's conservation grants program, which began in 2021, has already funded 135 conservation actions in the Archipelago, totaling nearly $4.16 million. This funding has made a significant contribution to sustainable development in the Galápagos Islands.
Galápagos Conservancy is thrilled to have participated in this event and plans to use opportunities like this to showcase the innovative work being done by enterprising citizens to promote the health and well-being of the Islands and its wildlife. Supporting these initiatives exemplifies the organization's commitment to making a lasting impact on the Galápagos Islands for generations to come.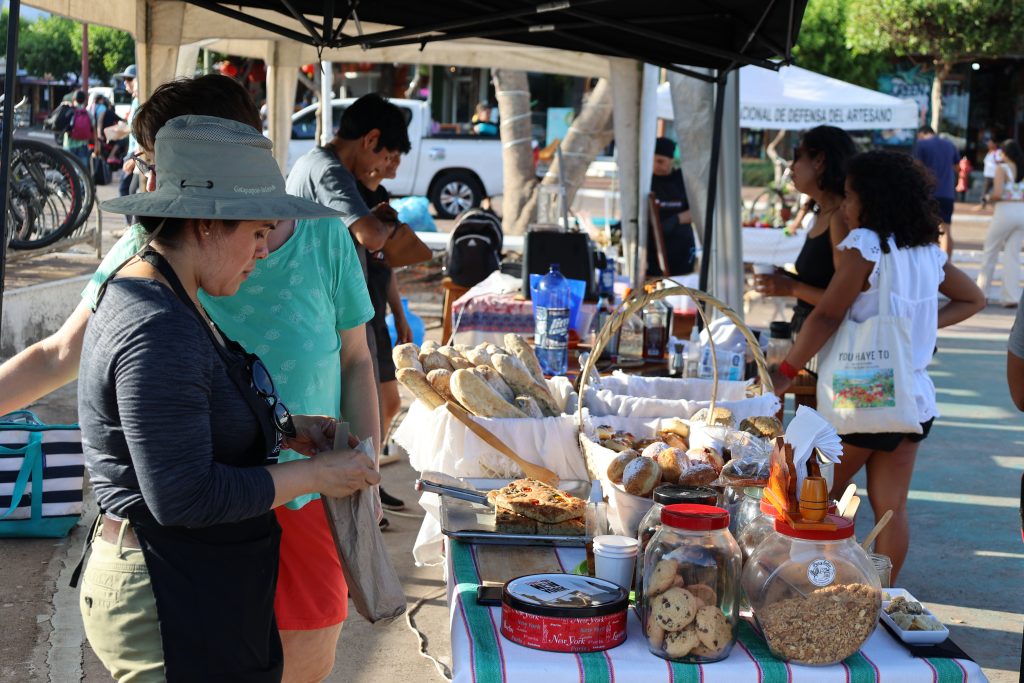 Galápagos Conservancy participó en feria ciudadana de emprendimientos
Por motivo de los 50 años de cantonización de la isla Santa Cruz, el pasado 18 de febrero, el Gobierno Municipal organizó una feria de emprendimientos ciudadanos, a la que fuimos invitados por ser reconocidos como una organización comprometida con la comunidad, y que impulsa iniciativas locales de conservación.
En el stand de Galápagos Conservancy participaron tres proyectos financiados por nuestra organización, las ciudadanas Andrea Noboa, Corina Volk y Lucía Galarza, expusieron sus iniciativas, las que promueven un estilo de vida saludable y el cuidado del ambiente.  
La directora de operaciones de Galápagos Conservancy y su filial Conservando Galápagos, Eco. Gabriela Vivas, dijo que se enorgullece que nos consideren ser parte en eventos como este, porque demuestra que se reconoce nuestro aporte y contribución al bienestar ciudadano, "trabajamos con emprendimientos locales que proponen soluciones innovadoras para abordar prioridades de conservación en las Islas o que contribuyen al bienestar de los habitantes de Galápagos", enfatizó.
Este apoyo a emprendimientos es posible gracias a nuestro programa de subvenciones de conservación que empezó en el 2021, hasta el momento se financian un total de 135 acciones de conservación implementadas en el archipiélago, que suman un monto de $4´157.336 USD de aporte al desarrollo sostenible en las islas Galápagos.
Galápagos Conservancy está comprometida con la comunidad, continuaremos con el financiamiento de iniciativas y proyectos innovadores que demuestren un compromiso con el cuidado de Galápagos, y aprovecharemos eventos como el del 18 de febrero para dar a conocer el trabajo que decenas de ciudadanos emprendedores realizan en las islas en favor de la salud y bienestar del hombre y la naturaleza. 
The Latest Conservation News from Galápagos