Scientists and Park Rangers prepare to conduct ecological monitoring on Baltra and North Seymour Islands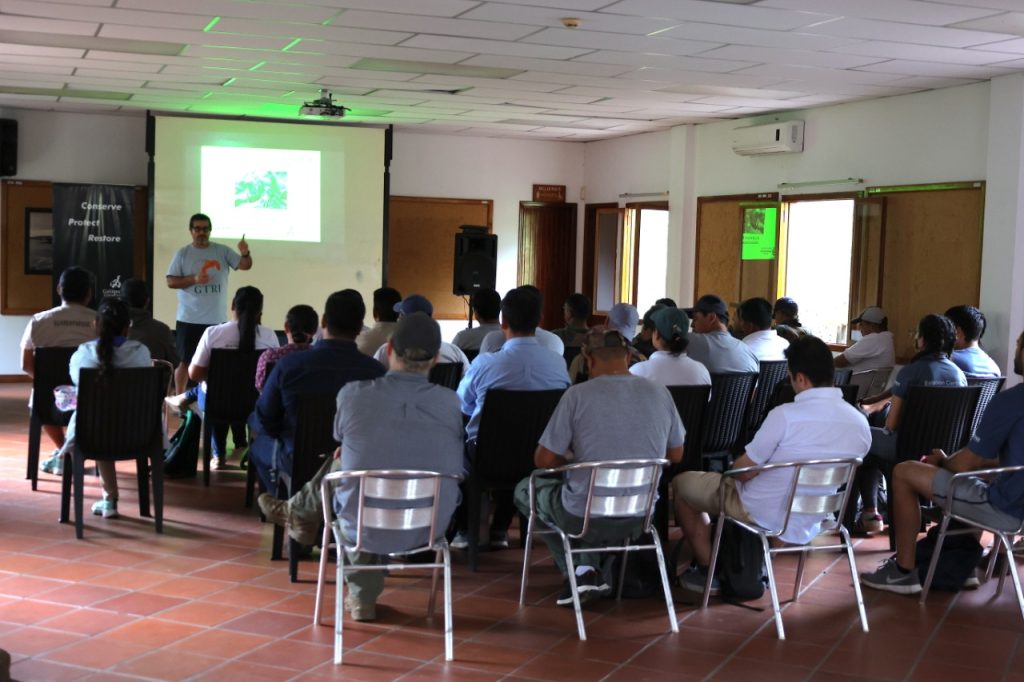 On June 27 and 28, a team of scientists from Galápagos Conservancy, Park Rangers from the Galápagos National Park Directorate, and experts from the Charles Darwin Foundation will travel to North Seymour and Baltra Islands to carry out a census of Land Iguanas — a species considered to be an ecosystem engineer — and monitor native vegetation and species endemic to the two small landmasses.
Today, experts from Galápagos Conservancy gave a workshop about the methodology that will be used in the ecological monitoring to institutions that have a presence on Baltra Island and will facilitate the progress of this activity. These institutions include the Directorate of Civil Aviation, PetroEcuador, Buzztrans Passenger Transport Company, Air Force, Navy of Ecuador and Baltra Ecological Airport.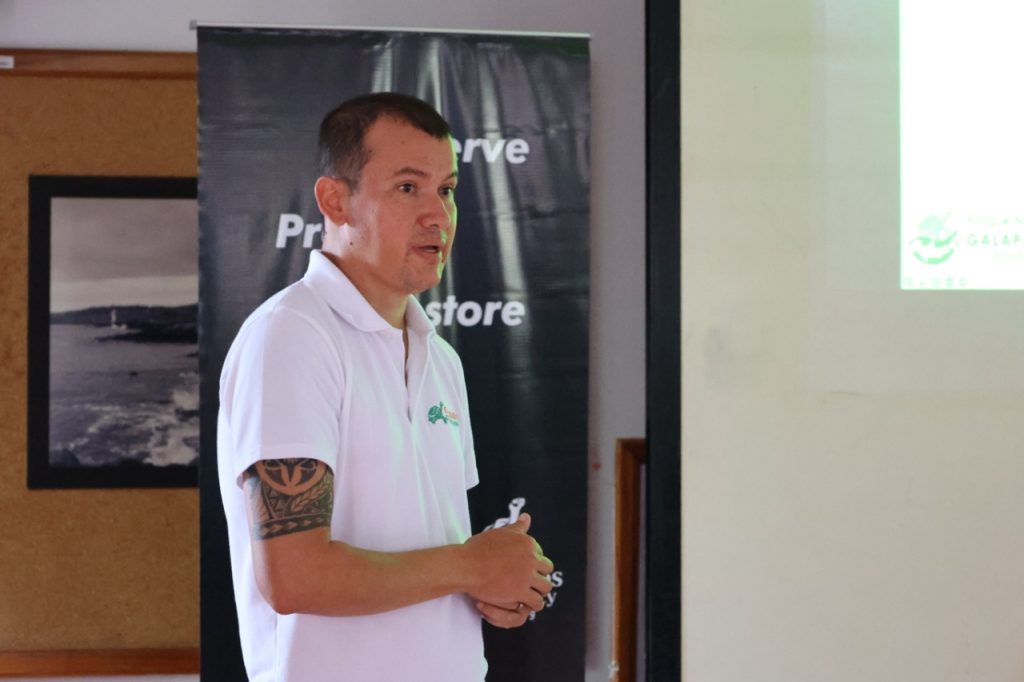 The information collected will help to determine the population status of these species, knowledge of which is required to take management measures that contribute to the conservation of the Baltra and North Seymour ecosystems.
The Latest Conservation News from Galápagos