New Visitor Checkpoint at Tortuga Bay to Protect the Natural Paradise
Date: 5/11/2023.
//Versión en español abajo.//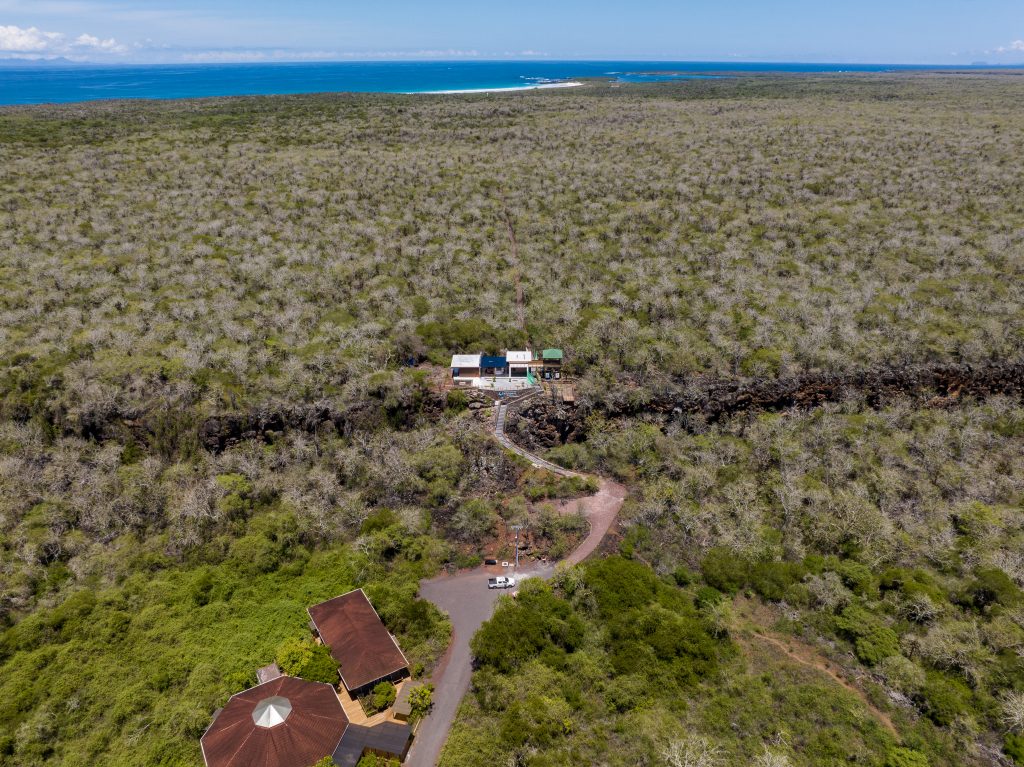 Tortuga Bay on Santa Cruz Island is a breathtaking destination that attracts tourists and locals alike to its white sand beach and turquoise waters. With its stunning landscape and diverse marine wildlife, Tortuga Bay is a must-visit for nature enthusiasts.
In April, the Galápagos National Park Directorate (GNPD) inaugurated a new visitor control booth at the entrance of Tortuga Bay, marking a significant step in the conservation of insular and marine biodiversity. This new facility, which cost $261,000, aims to enhance tourist control and prevent the introduction of non-native species to the iconic spot.
The new control booth is more than just a tourist checkpoint. It also features a terrace with  lookout points and rest areas to enjoy the stunning views. Most importantly, it was designed with a crucial objective: to ensure the ecological integrity of Tortuga Bay by preventing, registering, and controlling the entry of non-native species that could jeopardize the area's natural balance.
Thanks to this new measure, Tortuga Bay's pristine beach environment is protected, as well as the diverse wildlife that calls it home. According to Danny Rueda, Director of the Galápagos National Park, this new facility is intended for social benefit, providing new recreational areas for the local community while ensuring rigorous tourist and ecological controls.
Tortuga Bay exemplifies the importance of preserving the marine and coastal ecosystems of the Galápagos Islands. Not only is it one of the most beautiful beaches in the Archipelago, it is a crucial habitat for a variety of marine fauna, including turtles, iguanas, and seabirds. Implementing measures to protect the ecological integrity of the popular site is essential for its conservation for future generations.
Galápagos Conservancy congratulates the GNPD on Tortuga Bay's new visitor checkpoint. This news brings joy to nature lovers and all those who strive to promote sustainable tourism and foster respect and conservation of the natural environment.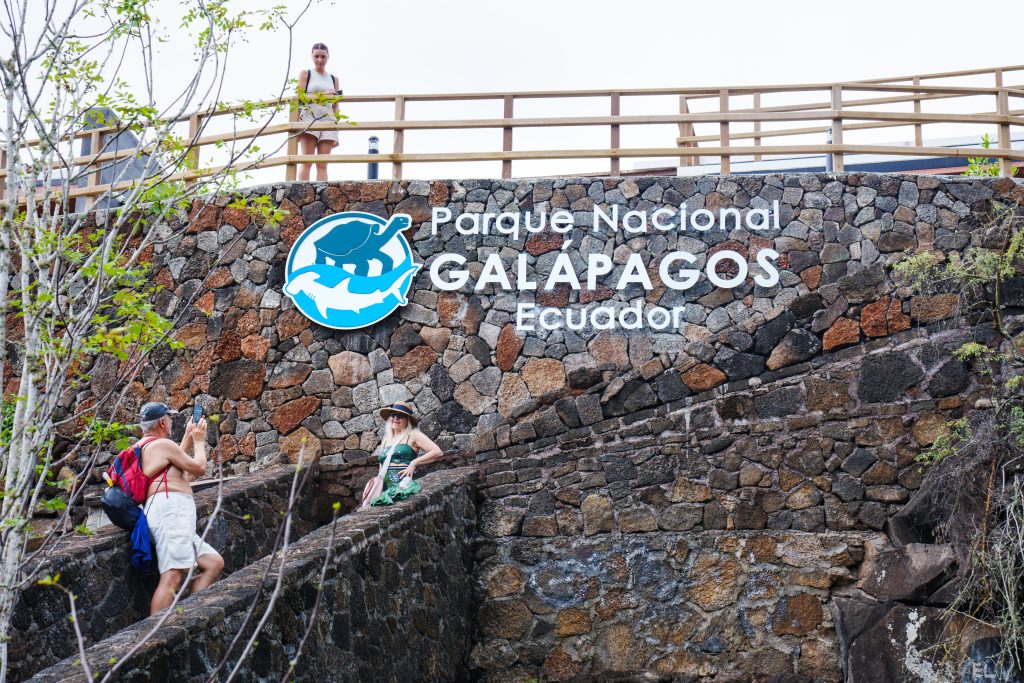 Descubre la nueva infraestructura que fortalece el control de acceso a la playa Tortuga Bay
Tortuga Bay es un auténtico paraíso natural en las Islas Galápagos, cautivando tanto a turistas como locales con su belleza incomparable. Ubicada en la isla Santa Cruz, a tan solo dos kilómetros de Puerto Ayora, esta playa es conocida por su impresionante paisaje y fauna marina, lo que la convierte en una visita obligada para cualquier amante de la naturaleza.
En abril de 2023, la Dirección del Parque Nacional Galápagos (DPNG) inauguró una caseta de control en la entrada de la playa, como parte de un proyecto de conservación de la biodiversidad insular y marina. Con una inversión total de USD 261.000, la nueva infraestructura tiene como objetivo mejorar el control de turistas y prevenir la introducción de especies a este punto icónico.
La nueva infraestructura en Tortuga Bay es mucho más que una simple caseta de control. Además de incluir una plazoleta para el control turístico, cuenta con varios miradores que ofrecen vistas impresionantes del paisaje circundante. Pero lo más importante es que esta infraestructura fue diseñada con un objetivo crucial: garantizar la integridad ecológica del sitio de visita al prevenir, registrar y controlar el ingreso de especies no nativas que puedan poner en riesgo el equilibrio natural de la zona. 
Con esta nueva medida, se protege no solo el entorno natural de la playa, sino también la diversidad de especies que lo habitan. Según Danny Rueda, Director del Parque Nacional Galápagos, esta nueva infraestructura es una obra de beneficio social que brindará nuevas áreas de esparcimiento para la comunidad local, al tiempo que se asegura la implementación de controles turísticos y ecológicos rigurosos.
La playa Tortuga Bay es un paradigma de la relevancia de la preservación de los ecosistemas marinos y costeros de las Islas Galápagos. Esta playa, además de ser una de las más bellas del archipiélago, es un hábitat crucial para una variedad de especies de fauna marina, como tortugas, iguanas y aves marinas. Es por eso que resulta fundamental implementar medidas para proteger la integridad ecológica del sitio y asegurar su conservación para las generaciones futuras.
Galápagos Conservancy felicita a la DPNG por la inauguración de la flamante caseta de control en Tortuga Bay, es una noticia que alegra no solo a los amantes de la naturaleza, sino también a aquellos que desean promover el turismo sostenible y fomentar el respeto y la conservación del entorno natural. 
The Latest Conservation News from Galápagos