Galápagos Conservancy Participates in Ecuadorian Navy Fair
Date: 10/27/2022
//Versión en español abajo.//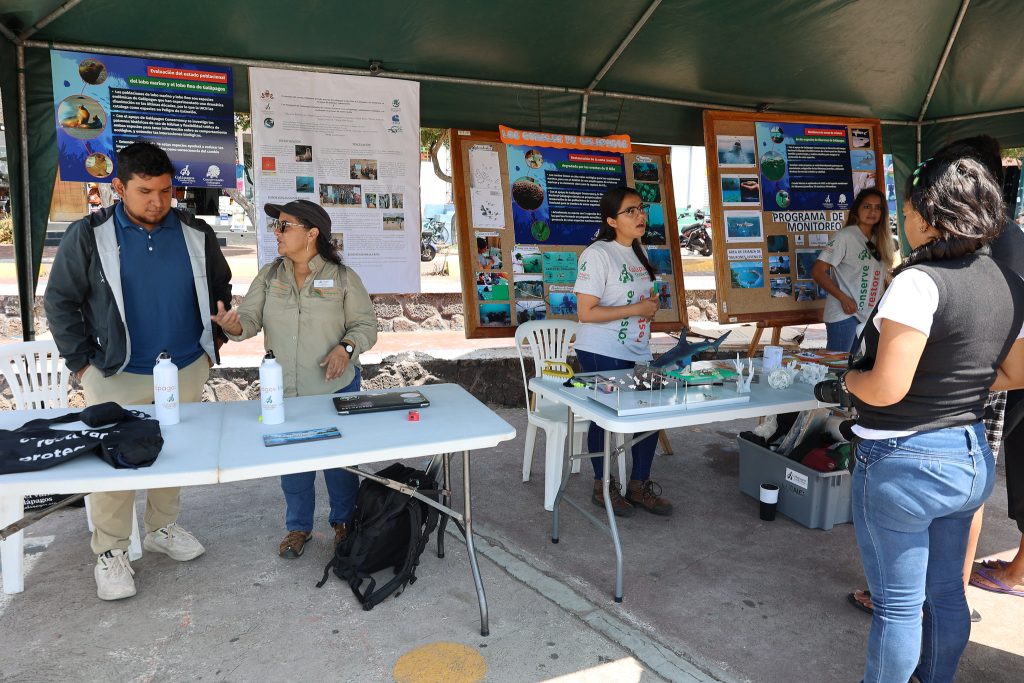 The Galápagos Cup XII Edition 2022, organized by the Ecuadorian Navy and the Salinas Yacht Club, took place between October 14 and 23 of this year. This adventure, which attracts sailors from around the world, was marked by the organization with a fair on Friday, October 21, which showcased the projects that are currently being developed to protect the marine biodiversity of Galápagos.
From 1986 onwards, the Galápagos Cup has been held every three years. This year's fair, organized by the Ecuadorian Navy, was intended to give the community and visitors the opportunity to learn more about conservation efforts and how important it is to protect Galápagos sea resources.
As part of the exhibit, Galápagos Conservancy displayed three of its projects: "Evaluation of the population status of the Galápagos Sea Lion and Fur Seal;" "Monitoring of the breeding sites of two species of Galápagos sharks;" and "Restoration of the coral zone degraded by El Niño events."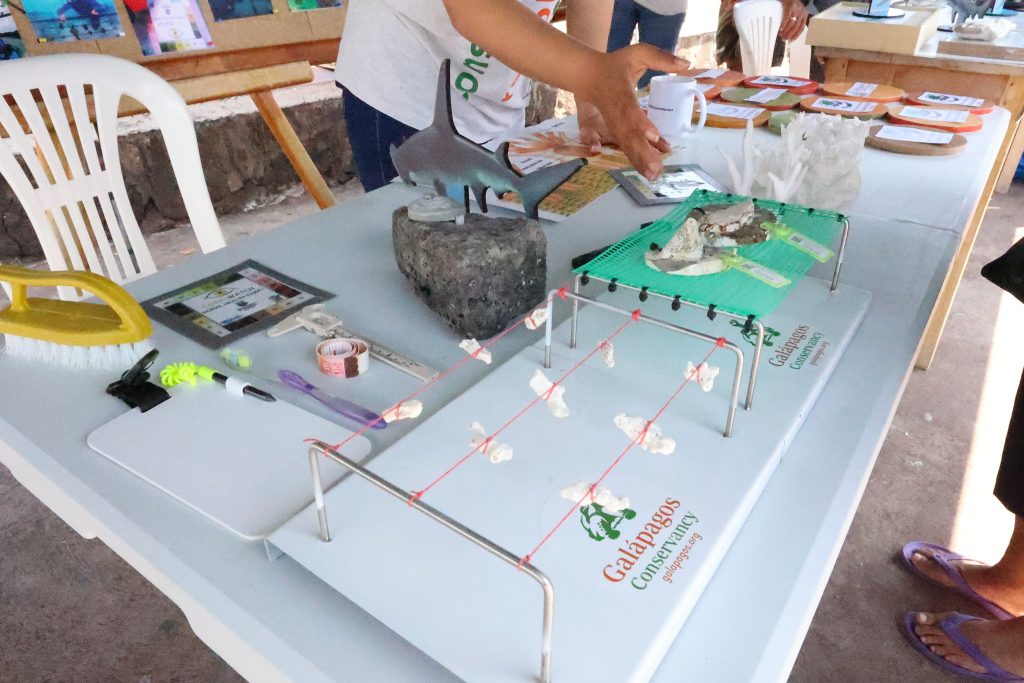 Galápagos Conservancy participó en la Feria de la Armada del Ecuador en Copa Galápagos
Del 14 al 23 de octubre se realizó La Copa Galápagos XII Edición 2022, organizada por la Armada del Ecuador, conjuntamente con el Salinas Yacht Club. En el marco de esta aventura, que atrae a veleristas del mundo entero, se organizó el viernes 21 de octubre una feria para exponer los proyectos que se desarrollan en Galápagos para proteger la biodiversidad marina del Archipiélago.
Galápagos Conservancy expuso tres de los proyectos que mantiene, "Evaluación del estado poblacional del lobo marino y el lobo fino de Galápagos;" "Monitoreo de zonas de crianza de dos especies de tiburones de Galápagos;" y "Restauración de la zona coralina degradada por los eventos de El Niño."
La Copa Galápagos tiene su origen en el año 1986 y desde entonces se la lleva a cabo cada 3 años, para la edición 2022, la Armada del Ecuador organizó una Feria como un evento complementario a la Copa Galápagos con la finalidad de brindar a la comunidad y visitantes la oportunidad de conocer los esfuerzos de conservación y la importancia de preservar los recursos del mar de Galápagos.
The Latest Conservation News from Galápagos