Isabela Spay/Neuter Clinic Celebrates One Year of Service to Cats, Dogs, and the Community
Date: 4/5/2023
//Versión en español abajo.//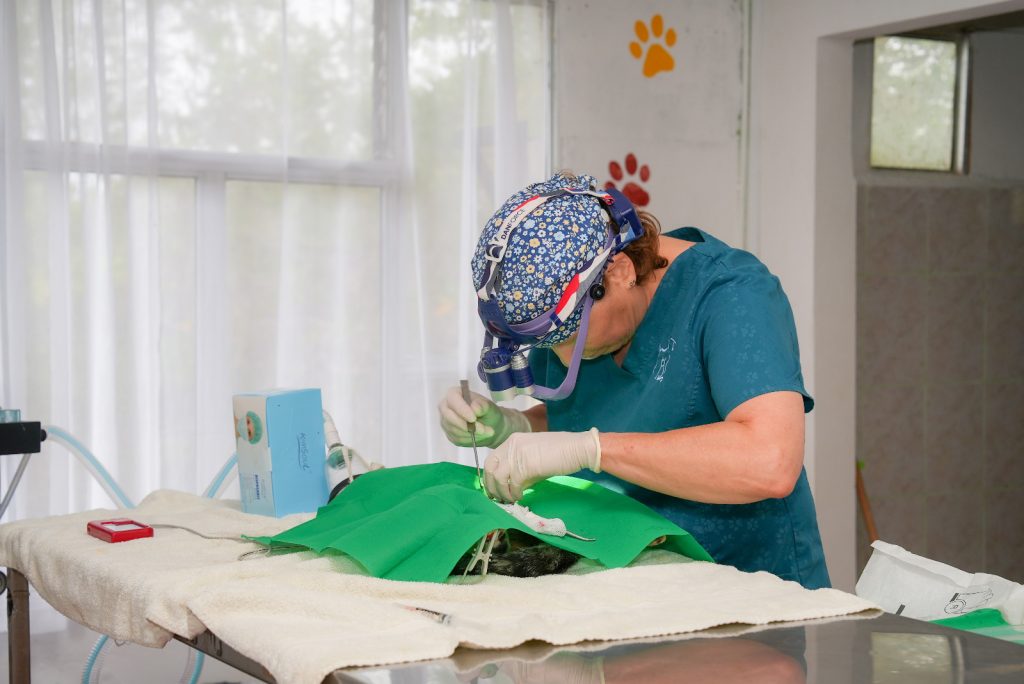 The Isabela Island Spay/Neuter Clinic for cats and dogs, run by Animal Balance, celebrates its first anniversary as a milestone in the peaceful "coexistence in action" between humans and animals on the island. While Animal Balance has been providing veterinary services to Galápagos communities for 19 years, the Isabela clinic is the nonprofit organization's first brick-and-mortar clinic on the Islands. The clinic serves as a meeting point for collaborators, volunteers, authorities, and friends committed to the conservation of Galápagos.
Since the clinic's opening, 386 cats and dogs have benefited from surgical sterilizations, internal and external deworming, and veterinary consultations. Animal Balance views each sterilization and deworming campaign as an opportunity to improve the quality of life of animals and the families who care for them. 
Since March 2022, Galápagos Conservancy has collaborated with Animal Balance in its mission to humanely control cat and dog populations on the Islands through sterilization and education on responsible pet ownership. Protecting the local pet population from overgrowth also protects the native species and fragile ecosystems of the Islands so that companion animals and wildlife can live in harmony.
We congratulate the Animal Balance team on the first anniversary of the Isabela Island Spay/Neuter Clinic. The clinic is an example of how collaboration between organizations and communities can significantly improve the quality of life for animals and people in Gálapagos. We hope this initiative, which has a tremendous positive impact on the community of Isabela and its beloved animals, will continue for many years to come.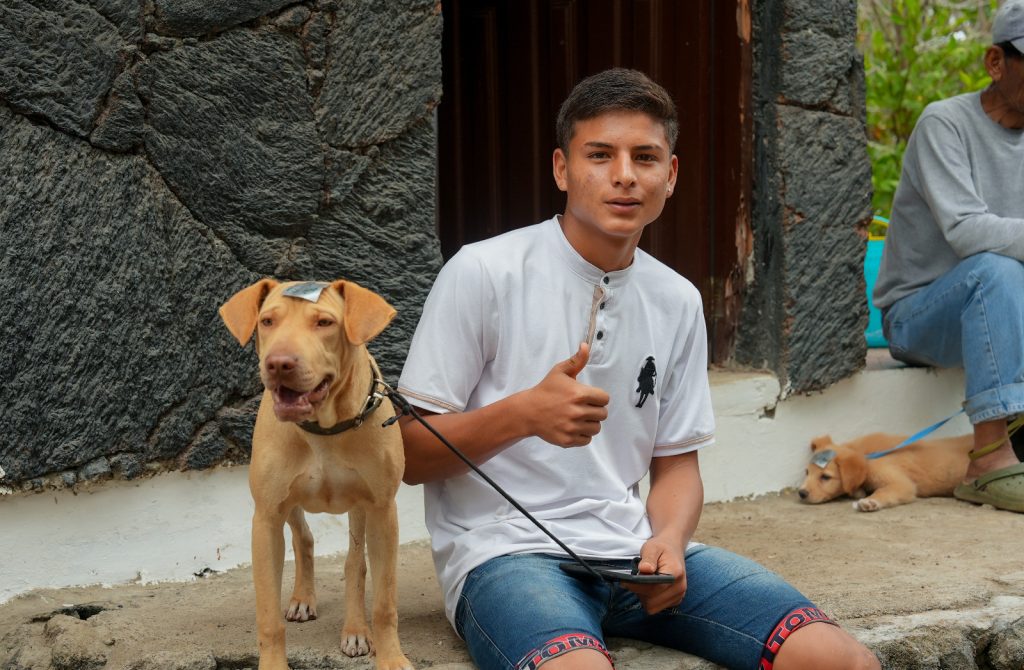 Un año de compromiso y dedicación en la Clínica de Esterilizaciones para perros y gatos de Isabela
La Clínica de Esterilizaciones para perros y gatos de la isla Isabela celebra su primer aniversario como un hito en la convivencia pacífica entre humanos y animales en la isla. Con cada campaña, se presenta una oportunidad única para mejorar la calidad de vida de los animales y las familias que los cuidan.
Desde su apertura, la clínica ha llevado a cabo cirugías de esterilización, desparasitación interna y externa, así como consultas veterinarias para un total de 386 perros y gatos. Esta clínica es un punto de encuentro para colaboradores, voluntarios, autoridades y amigos comprometidos con la conservación de Galápagos.
Desde marzo de 2022, Galápagos Conservancy ha colaborado con Animal Balance, una organización sin fines de lucro que se dedica a controlar las poblaciones de perros y gatos en las islas mediante la esterilización y la educación sobre la tenencia responsable de mascotas.
Felicitamos al equipo de Animal Balance por el primer aniversario de la Clínica de Esterilizaciones en Isabela, que brinda servicios veterinarios a la comunidad local y permite la realización de campañas de esterilización y desparasitación de mascotas. La clínica es un ejemplo de cómo la colaboración entre organizaciones y comunidades puede mejorar significativamente la calidad de vida de los animales y de las personas en Galápagos. Esperamos que esta iniciativa continúe durante muchos años más junto a la comunidad de Isabela y sus queridos animales.
The Latest Conservation News from Galápagos