The Galápagos Zayapa: A Guardian of Balance in the Marine Reserve
Date: 6/7/2023.
//Versión en español abajo.//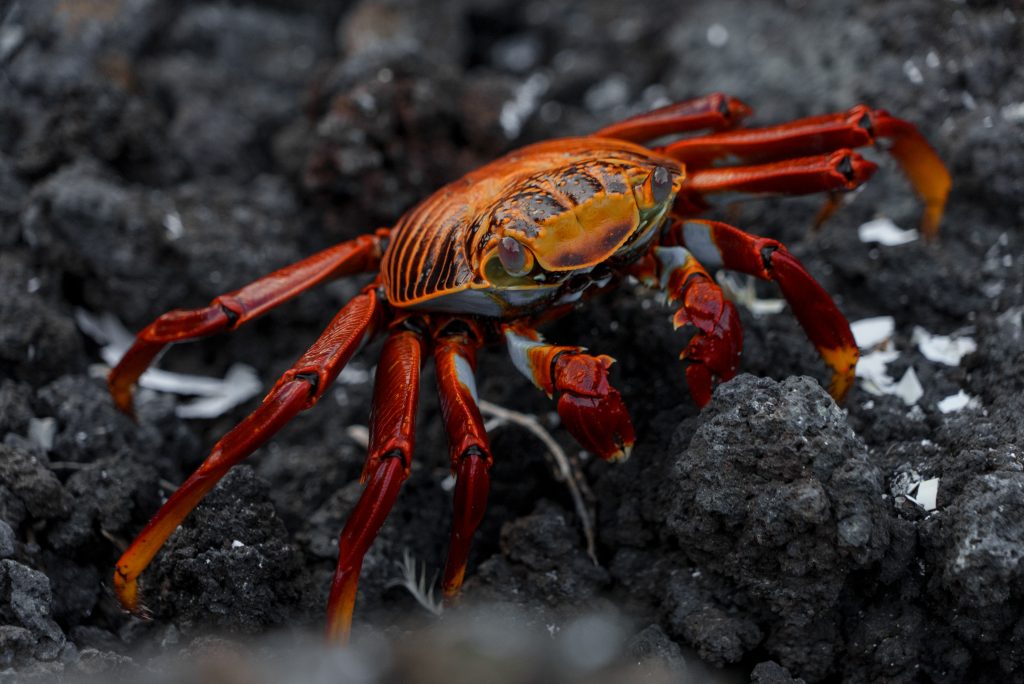 The Galápagos Islands are renowned for their incredible biodiversity and unique species. Among them is the fascinating Sally Lightfoot Crab (Grapsus grapsus), whose presence in the Archipelago is crucial for the dynamics of the coastal marine ecosystems. Scientists at Galápagos Conservancy recognize the importance of conserving and protecting this curious species to maintain the health of the Marine Reserve.
The Sally Lightfoot Crab, locally known as "zayapa," stands out for its colorful appearance and its ability to adapt to rocky coastal environments. Its role in the dynamics of coastal marine habitats is fundamental, as it mainly feeds on marine algae and organic debris, promoting the recycling of essential nutrients. Additionally, these crustaceans are a vital part of the food chain, preyed upon by seabirds and other predators.
According to Dr. Jorge Carrión, our Director of Conservation, understanding the ecological role of each species gives us guidelines for establishing management measures that are favorable to their conservation. In the case of the Galápagos zayapa, it is an essential agent for ecosystem health and the Archipelago's biodiversity.
In the past, zayapas were abundant in the coastal areas near the populated ports of the Galápagos Islands. Unfortunately, over time, the population of these crustaceans has significantly declined in these areas. As a result, environmental authorities have taken measures to protect and conserve this species, prohibiting its capture and consumption. This action has been taken to ensure the survival of the crabs and maintain ecological balance in the region.
The Sally Lightfoot Crab is just one of the numerous examples of amazing animals essential for balancing the Archipelago's marine ecosystems. The conservation of this species is crucial for safeguarding the natural beauty and biodiversity of the Islands. We can all help protect these unique crustaceans to ensure a sustainable future for these beautiful creatures.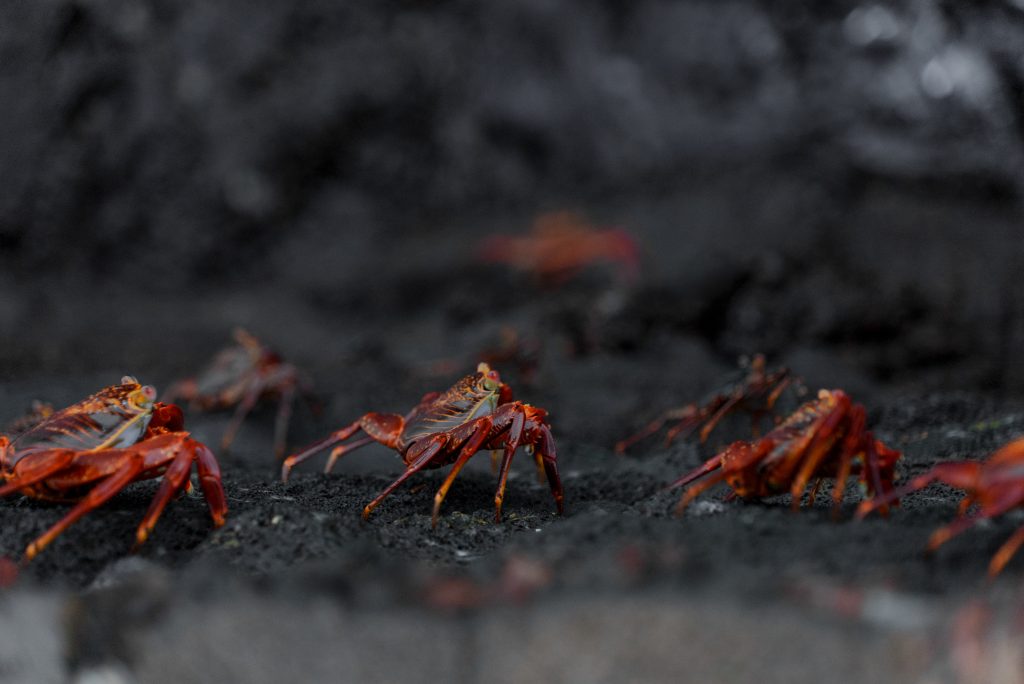 La Zayapa de Galápagos: Un Guardián del Equilibrio en la Reserva Marina
Las Islas Galápagos son famosas por su increíble biodiversidad y la presencia de especies únicas. Entre ellas se encuentra el fascinante Cangrejo Rojo de Galápagos (Grapsus grapsus), cuya presencia en el Archipiélago es clave para la dinámica de los ecosistemas marino-costeros. Los científicos de Galápagos Conservancy reconocen la importancia de conservar y proteger a esta especie curiosa para mantener la salud de la Reserva Marina.
El Cangrejo Rojo de Galápagos, conocido localmente como zayapa, destaca por su colorida apariencia y su habilidad para adaptarse a los entornos rocosos costeros. Su rol en la dinámica de los hábitats marino-costeros es fundamental, pues se alimentan principalmente de algas marinas y restos orgánicos promoviendo el reciclaje de nutrientes esenciales. Además, estos crustáceos son parte importante de la cadena alimenticia al ser presa de aves marinas y otros depredadores. 
Según el director de conservación de Galápagos Conservancy, Dr. Jorge Carrión, comprender el rol ecológico de cada especie nos da las pautas para emprender medidas de manejo a favor de su conservación, en este caso la zayapa de Galápagos como un agente esencial para la salud de los ecosistemas y la biodiversidad del Archipiélago.
En el pasado, las zayapas, solían encontrarse en abundancia en las zonas costeras cercanas a los puertos poblados de Galápagos, lamentablemente, con el paso del tiempo, la población de estos crustáceos ha disminuido considerablemente en estas áreas. Como resultado, la autoridad ambiental ha tomado medidas para proteger y conservar esta especie, prohibiendo su captura y consumo. Esta acción se ha tomado con el objetivo de garantizar la supervivencia de los cangrejos rojos y mantener el equilibrio ecológico en la región.
El Cangrejo Rojo de Galápagos es solo uno de los numerosos ejemplos de animales sorprendentes y esenciales para el equilibrio de los ecosistemas marinos del Archipiélago. La conservación de esta especie se vuelve crucial para salvaguardar la belleza natural y la biodiversidad de las islas. Todos podemos desempeñar un papel fundamental en la protección de estos tesoros únicos para asegurar un futuro sostenible para estas maravillosas criaturas.
The Latest Conservation News from Galápagos