Galápagos Marks 44 Years Since its Designation as a Natural World Heritage Site
Date: 09/08/2022
//Versión es español abajo.//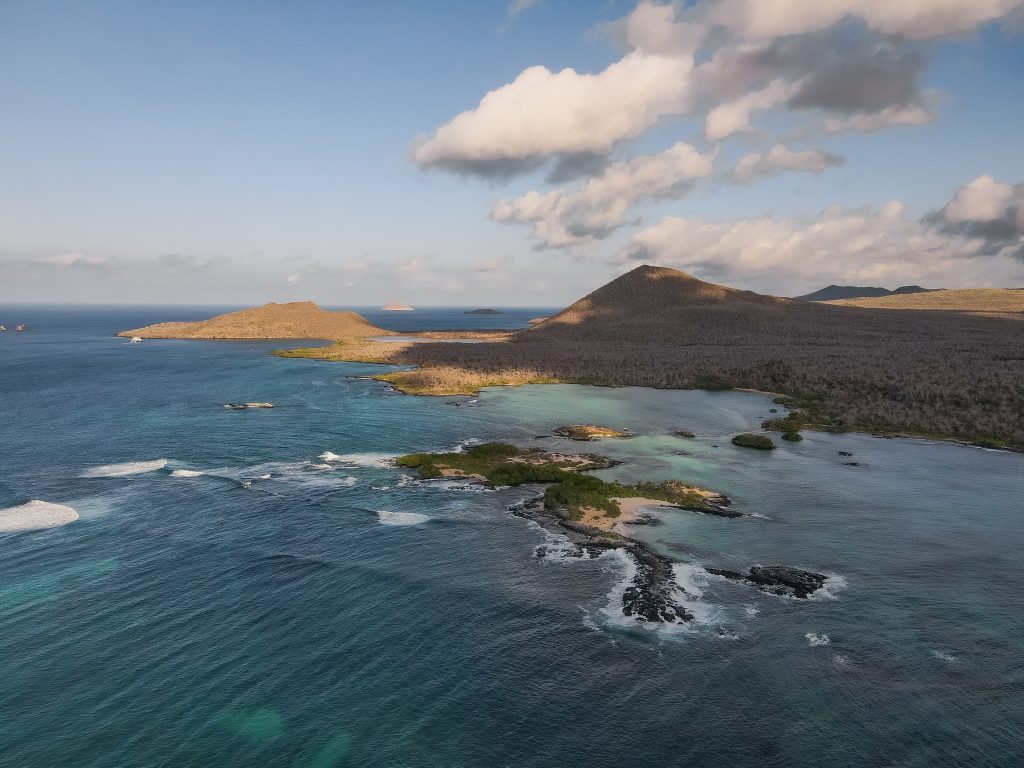 The Galápagos Archipelago, known worldwide as the Enchanted Islands, celebrates its 44th year of having received the designation of Natural Heritage Site of outstanding value to humanity, a title awarded by the UNESCO Heritage Committee on September 8, 1978, in recognition of its unique biodiversity. Subsequently, on December 2, 2001, the Galápagos Marine Reserve was also included in the declaration.
The institution responsible for managing the marine and terrestrial protected areas of the insular region is the Galápagos National Park Directorate (GNPD), whose Director, Danny Rueda, noted that 316 park rangers, men and women committed to Galápagos, work 365 days a year to protect this natural heritage.
"Our challenge has been to create management plans that allow the local community and visitors to access environmental services and benefit from the resources provided by protected areas such as tourism, fishing, and timber extraction, among others, and thus improve their quality of life and social conditions," Rueda said.
To fulfill the great responsibility of ensuring the integrity and sustainability of the natural resources of Galápagos, the GNPD also has strategic allies, one of which is Galápagos Conservancy. Its President, Dr. Paul Salaman, who has more than 30 years of experience in conservation, emphasized that there is no better way to ensure the sustainability of a site than to involve the community and promote lifestyles that favor the care of protected areas.
"We are committed and passionate about conserving this Natural World Heritage Site, so one of our priorities is to manage more resources and encourage support from the U.S. to bring funds as quickly and efficiently as possible to Galápagos, and we are becoming more efficient through conservation grants by supporting more projects and initiatives, especially those led by the community," Salaman noted.
Actions to protect the Galápagos ecosystems demand permanent financial resources. For Galápagos Conservancy, it is essential to provide technical and scientific assistance to the GNPD and promptly address the financial resource needs that are essential to ensure the continued development of conservation activities in the Islands.
Preserving our planet's biodiversity is fundamental for humanity's well-being, hence the importance of ensuring the conservation of the Galápagos Islands. The Archipelago is considered one of the most important natural sites in the world, which was the first site included in the prestigious list of World Heritage Sites and one of the few that meets the four criteria established by UNESCO to receive this designation. To be inscribed on the World Heritage List, a site must possess remarkable natural phenomena, represent one of the major stages of Earth's history, exhibit significant ecological and biological principles, and contain critical natural environments.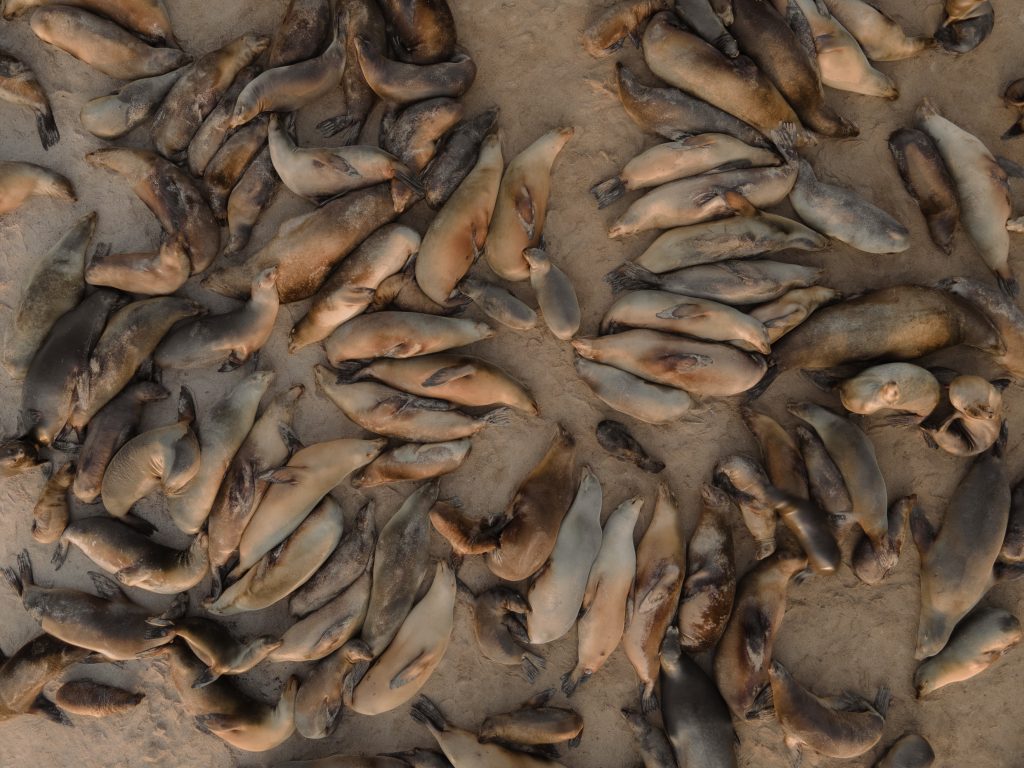 Galápagos conmemora 44 años de su declaratoria como Patrimonio Natural de la Humanidad
El Archipiélago de Galápagos, mundialmente conocido como las islas encantadas, cumple su cuadragésimo cuarto año de haber recibido la designación de Patrimonio Natural de la Humanidad, título otorgado por el Comité de Patrimonios de la UNESCO el 8 de septiembre de 1978, en reconocimiento a la biodiversidad única que posee. Posteriormente, el 2 de diciembre de 2001, también se incluyó en la declaratoria a la Reserva Marina de Galápagos.
La institución responsable del manejo de las áreas protegidas, marinas y terrestres, de la Región Insular es la Dirección del Parque Nacional Galápagos (DPNG), su Director el Mgs. Danny Rueda señaló que 316 guardaparques, hombres y mujeres comprometidos con Galápagos, trabajan los 365 días del año para resguardar este Patrimonio.
"Nuestro desafío ha sido crear planes de manejo que permitan a la comunidad local y a los visitantes acceder a los servicios ambientales y beneficiarse de los recursos que brindan las áreas protegidas como el turismo, la pesca, la extracción de madera, entre otros, y de esa forma mejorar su calidad de vida y condiciones sociales", subrayó Rueda.
Para cumplir con la gran responsabilidad de asegurar la integridad y sostenibilidad de los recursos naturales de Galápagos, la DPNG cuenta además con aliados estratégicos, uno de ellos es Galápagos Conservancy. Su Presidente, el Dr. Paul Salaman quien cuenta con más de 30 años de experiencia en conservación, enfatizó que no hay mejor manera de asegurar la sostenibilidad de un sitio que involucrar a la comunidad y promover estilos de vida que favorezcan el cuidado de las áreas protegidas.
"Estamos comprometidos y apasionados por conservar este Patrimonio Natural de la Humanidad, por eso, una de nuestras prioridades es gestionar más recursos y fomentar el apoyo desde los EEUU para llevar los fondos de la manera más rápida y eficiente posible para Galápagos, y nos estamos volviendo más eficientes a través de las subvenciones de conservación apoyando más proyectos e iniciativas, especialmente aquellas lideradas por la comunidad", destacó Salaman.
Las acciones para proteger los ecosistemas de Galápagos demandan recursos financieros permanentes, y para Galápagos Conservancy es fundamental, además de brindar asistencia técnica y científica a la DPNG, atender también con prontitud las necesidades de recursos económicos que sean esenciales para asegurar el desarrollo continuo de las actividades de conservación en las islas.
Preservar la biodiversidad de nuestro planeta es fundamental para el bienestar de la humanidad de ahí la importancia de velar por el bienestar de las islas Galápagos, como uno de los sitios naturales más importantes del mundo, que fue el primer sitio incluido en la prestigiosa lista de Patrimonios y uno de los pocos que cumple con los 4 criterios establecidos por la UNESCO para recibir esta designación. Para ser inscrito en la Lista del Patrimonio Mundial, un sitio debe poseer fenómenos naturales notables, representar alguna de las principales etapas de la historia de la Tierra, mostrar principios ecológicos y biológicos significativos o contener entornos naturales importantes.
Más de 233 islas, islotes y rocas, nacidas de volcanes, conforman el archipiélago de Galápagos.  Gracias a su aislamiento y esfuerzos continuos por proteger este legado, hoy cuenta con una variedad de ecosistemas prístinos y únicos en el mundo.
The Latest Conservation News from Galápagos