Galápagos Conservancy Supports Pioneering Study of Fungi in the Archipelago
Date: March 29, 2023.
//Versión en español abajo.//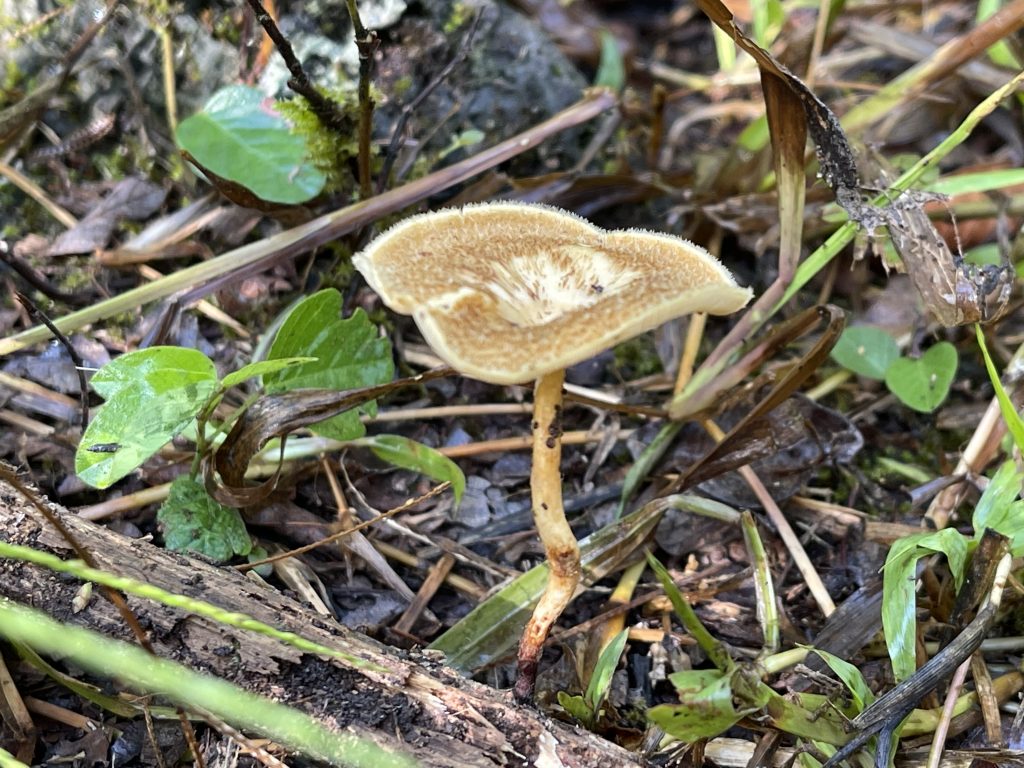 Galápagos Conservancy is pleased to support a new scientific research project on fungi led by Galápagos student Luis Sanchez, who is pursuing a degree in biology at the Universidad Técnica Particular de Loja (UTPL). Mentored by UTPL professors Dario Cruz and Angel Benitez, Sanchez is heading the research entitled "Seasonal diversity of fungi along an altitudinal gradient in the area of the Galápagos National Park, Santa Cruz Island."
This groundbreaking scientific research is being funded by Galápagos Conservancy and its partner Conservando Galápagos. The study is conducted on fungi in the Galápagos Archipelago to analyze changes in diversity based on altitudinal gradients and seasonality.
Dr. Jorge Carrion, Director of Conservation at Galápagos Conservancy and Conservando Galápagos, pointed out that this research is significant for determining diversity and understanding the function of these organisms in the natural dynamics of ecosystems. Like bacteria, fungi play an important role in ecosystem health and "are essential in recycling organic matter and producing nutrients in all terrestrial habitats," Carrion stated.
The results of this research will contribute to the scientific knowledge of fungal species and strengthen future management measures for the conservation of related ecosystems. Galápagos Conservancy congratulates Sanchez, student co-lead Camila Rohoden, and UTPL for their research contributions, which will add to the collective knowledge of the Archipelago's biodiversity, thus helping to preserve its unique and fragile ecosystems.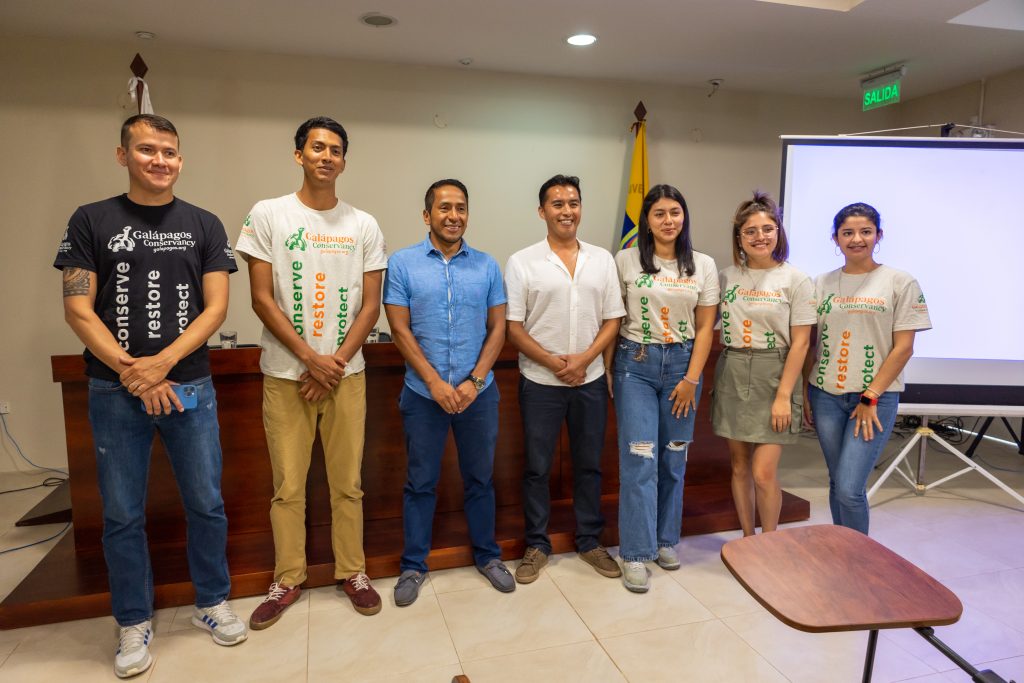 Se realiza el primer estudio de la diversidad estacional de hongos liderado por estudiante universitario galapagueño
Galápagos Conservancy se complace en contribuir al desarrollo científico en el Archipiélago y más aún cuando los protagonistas son los mismos galapagueños que demuestran su potencial para hacer ciencia en Galápagos.
Ese es el caso del Galapagueño Luis Sánchez, estudiante de la carrera de Biología de la Universidad Técnica Particular de Loja (UTPL) quien lidera el proyecto de investigación denominado "Diversidad estacional de hongos a lo largo de un gradiente altitudinal en el área del Parque Nacional Galápagos, Isla Santa Cruz", y cuenta con el acompañamiento académico de los catedráticos Darío Cruz y Ángel Benítez, investigadores y docentes de la UTPL.
Este proyecto científico es financiado por Galápagos Conservancy y su filial, la Fundación Conservando Galápagos, y estudia hongos en el Archipiélago en cuanto a análisis de cambios de diversidad, con base a gradientes altitudinales y estacionalidad.
Al igual que las bacterias, los hongos reciclan nutrientes en la naturaleza y además producen nutrientes que son utilizados por otros organismos. El Director de Conservación de Conservando Galápagos , y su filial Galápagos Conservancy, Dr. Jorge Carrión asegura esta investigación es muy importante no solo para determinar la diversidad sino para comprender la función que estos organismos cumplen en la dinámica natural de los ecosistemas, "son esenciales en el reciclaje de materia orgánica y producción de nutrientes en todos los hábitats terrestres", señaló Carrión.
Los resultados de esta investigación contribuirán con el conocimiento científico de especies de hongos, lo que potenciará a futuro medidas de manejo en la conservación de ecosistemas relacionados.
Estamos convencidos de que la investigación científica desempeña un papel fundamental en el manejo de los ecosistemas. Es necesario conocer los recursos de los que disponemos y los ecosistemas que los contienen, para alcanzar el tan anhelado desarrollo sustentable. Felicitamos a los estudiantes Luis Sánchez y Camila Rohoden (coejecutora del proyecto), y a la UTPL por su aporte a la ciencia y por ende a la conservación de los ecosistemas de Galápagos.
The Latest Conservation News from Galápagos