Galápagos Conservancy Supports First Dehydrated Fruit Factory in Galápagos
// Versión en español abajo //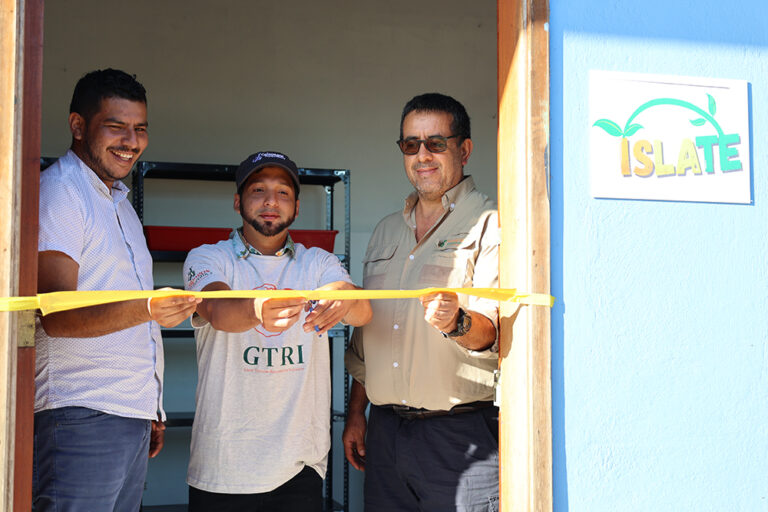 The General Director off Galápagos Conservancy, Washington Tapia, was an honorary guest at the grand opening of the first artisan factory for the production of dehydrated fruits in the Galápagos Islands. Galápagos Conservancy funds this project through the Conservation Action Grants program.
The project was introduced to the community in a ribbon-cutting ceremony held on Wednesday, April 27, in the Santa Rosa Parish, Santa Cruz Island. The attendees could taste the dehydrated fruit produced with seasonal products of the islands.
Galapagueño Vicente Peñafiel is the leader of this project. During the early stages of the pandemic, Vicente began planning foor his visionary business and now is positioned to succeed thanks to Galápagos Conservancy's support. His product benefits farmers who provide the fruit as raw material, as well as carriers and traders of the product.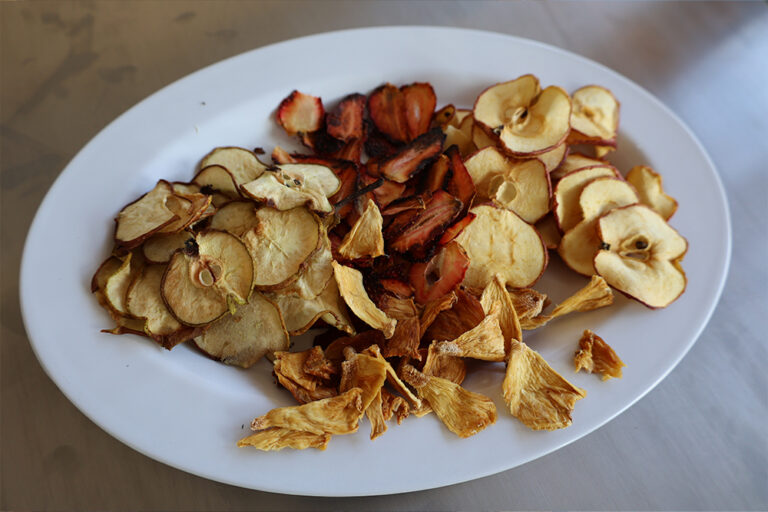 Dehydrated fruits are a rich source of vitamins and minerals, and for the first time in Galápagos, there is a local factory. For Galápagos Conservancy, it is essential to promote these initiatives since local food production contributes to the sustainability of the Archipelago.
Washington Tapia said that in most cases, local production promotes a decrease in the demand for energy, fuel, materials, and logistical or transportation efforts from continental Ecuador. "This is key to the future of Galápagos because it contributes to developing a harmonious coexistence between human beings and the unique nature of the islands," stated Tapia.
Se implementa la primera fábrica artesanal de frutas deshidratadas en Galápagos
El Director General de Galápagos Conservancy, Washington Tapia, fue invitado como testigo de honor a la inauguración de la primera fábrica artesanal para la producción de frutas deshidratadas en las islas Galápagos. Este proyecto es financiado por Galápagos Conservancy a través del programa de Subvenciones para Acciones de Conservación.
En un sencillo pero emotivo acto, realizado el miércoles 27 de abril en la Parroquia Santa Rosa, isla Santa Cruz, se presentó a la comunidad el proyecto y los asistentes tuvieron la oportunidad de degustar la fruta deshidratada, producida con los productos de temporada y producidos en islas.
Vicente Peñafiel, residente permanente de la provincia de Galápagos, es el mentalizador de este proyecto, quien en época de pandemia emprendió su visionario negocio y que ahora ha sido fortalecido gracias al financiamiento recibido de Galápagos Conservancy. Su iniciativa beneficia también a los agricultores que proveen la fruta como materia prima de este emprendimiento, además de transportistas y comerciantes del producto.
Las frutas deshidratadas son una rica fuente de vitaminas y minerales, y por primera vez en Galápagos se cuenta con una fábrica local. Para Galápagos Conservancy es importante impulsar estas iniciativas, pues la producción local de alimentos contribuye a la sostenibilidad del archipiélago.
"En la mayoría de los casos, la producción local, promueve la disminución en la demanda de energía, combustible, materiales y esfuerzos logísticos o de transportación desde el Ecuador continental y esto es clave para el futuro de Galápagos, porque así se está contribuyendo a desarrollar una conviviencia armónica entre el ser humano y la naturaleza única de las islas", señaló Washington Tapia.
The Latest Conservation News from Galápagos