Galápagos Conservancy Remains Alert to Animal Health Emergency in Ecuador
Date: December 15, 2022.
//Version en español abajo.//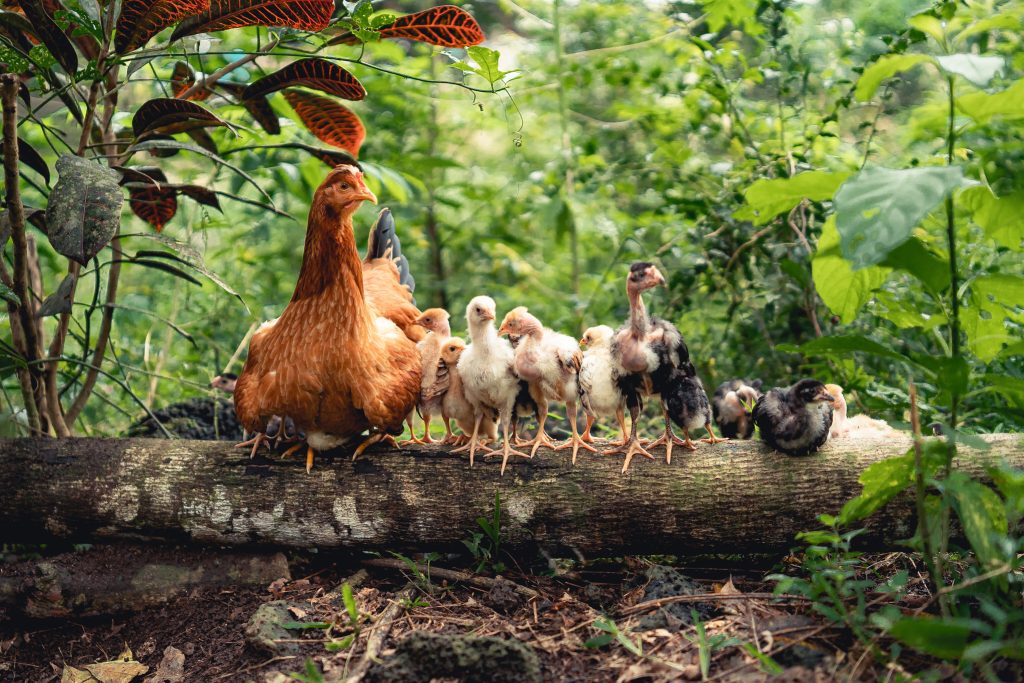 The first outbreak of Highly Pathogenic Avian Influenza (HPAI) H5 was detected in Ecuador in November 2022, affecting wild birds, in particular, and domestic poultry. The Ecuadorian government declared a health emergency in the country for 90 days, resulting in the slaughter of 180,000 birds to contain the outbreak of this highly-contagious virus without treatment. 
The Ministry of Agriculture and Livestock (MAG) has adopted preventative measures to protect wild birds on Galápagos, with its unique flora and fauna, and reinforced biosecurity measures on poultry farms to protect poultry production as part of its efforts to prevent the spread of the disease to the islands.  
The director of Galápagos National Park, Danny Rueda, stated in a press release from the MAG that permanent monitoring has been arranged in areas with the highest influx of seabirds, some of which are migratory, including all visitor sites, to ensure the safety of wildlife. 
In December 2022, the Agency for the Regulation and Control of Biosecurity and Quarantine for Galápagos (ABG) issued Administrative Resolution No. 035, which suspends the entry of fresh or frozen meat, eggs, day-old chicks, and chicken viscera, as well as the interisland movement of gamecocks and organization of events involving a concentration of avian species.
Galápagos Conservancy and our partner, Conservando Galápagos, remain vigilant during this health emergency and offer our support to the Galápagos National Park Directorate and ABG for any needs or emergencies that may arise in the archipelago.
Galápagos Conservancy se mantiene alerta ante emergencia zoosanitaria en Ecuador
A finales de noviembre de 2022 se detectó en el Ecuador el primer brote de Influenza Aviar Altamente Patógena (IAAP) H5 que afecta a las aves domésticas de corral y principalmente a las aves silvestres; no existe tratamiento para este tipo de influenza, por lo que el Gobierno ecuatoriano declaró emergencia sanitaria en el país por un período de 90 días, llevando a tomar la medida de sacrificar 180.000 aves.
Frente a esta amenaza se prendió la alerta en el Archipiélago de Galápagos, por lo que el Ministerio de Agricultura y Ganadería (MAG) concentró sus acciones en impedir el ingreso de la enfermedad a las islas, adoptando medidas preventivas para precautelar la seguridad de las aves silvestres de Galápagos, que poseen flora y fauna únicas en el mundo y se reforzó las medidas de bioseguridad en las granjas avícolas para proteger la producción avícola. 
En un comunicado del MAG el director del Parque Nacional Galápagos, Danny Rueda, indicó que para precautelar la seguridad de la vida silvestre se ha dispuesto el monitoreo permanente en las zonas de mayor afluencia de aves marinas, algunas de ellas migratorias, incluyendo todos los sitios de visita.
Por su parte, la Agencia de Regulación y Control de la Bioseguridad y Cuarentena para Galápagos (AB), emitió el 01 de diciembre de 2022 la Resolución Administrativa No. 035 donde establece medidas específicas, entre ellas la suspensión del ingreso de carne fresca o congelada, huevos de todo tipo de aves, pollitos desde un día de nacidos y vísceras de pollo; y suspende la movilización de gallos de pelea interislas y la organización de eventos que incluyan concentración de especies aviares.
Galápagos Conservancy y su filial, la Fundación Conservado Galápagos, se mantienen alertas antes cualquier necesidad y emergencia que pudiera surgir en el Archipiélago con la finalidad de dar todo el soporte que sea necesario a la DPNG y la ABG  durante la emergencia sanitaria.
The Latest Conservation News from Galápagos