Galápagos Conservancy Condemns the Poaching of Giant Tortoises
Date: 08/30/2022
//Versión en español abajo.//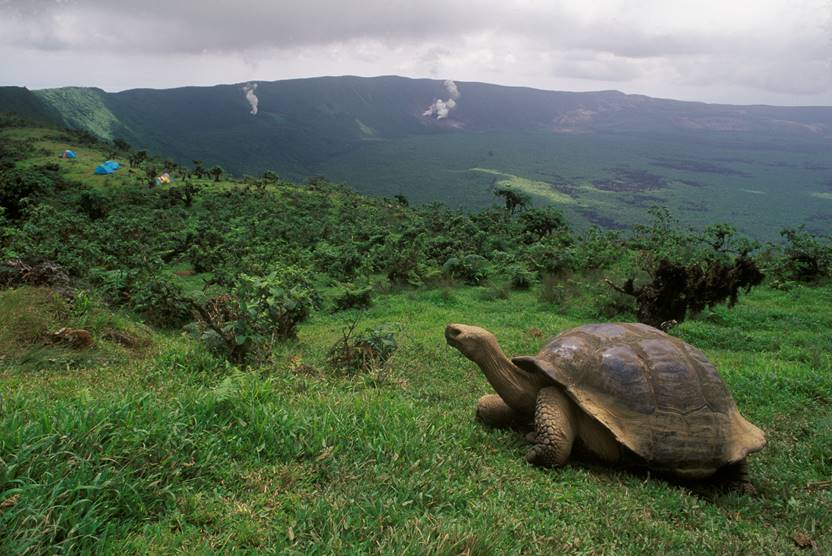 A new investigation has been launched in Galápagos to discover those responsible for the alleged killing of four Giant Tortoises on Isabela Island, which the Provincial Attorney General of Ecuador believes may have been hunted for their meat.
This is not an isolated incident. In September 2021, the remains of 15 critically endangered Giant Tortoises from the subspecies Chelonoidis guntheri were found on Isabela. Evidence from the investigation showed that the reptiles had likely been hunted for consumption.  
Galápagos Conservancy strongly condemns the poaching and eating of Giant Tortoises as an environmental crime.
We trust in the management of the Galápagos National Park Directorate (GNPD), an organization that, in spite of incidents like these, works diligently to safeguard the biodiversity of the islands. GNPD is currently awaiting the findings of the investigation so that, if the perpetrators are identified, the full force of the law is used to ensure that this crime is not left unpunished.
Due to exploitation by whalers and other sailors as well as the introduction of invasive species such as goats, the Giant Tortoise populations of the Archipelago were almost destroyed in the 18th and 19th centuries. This recent poaching incident is particularly egregious as very few individuals of the subspecies Chelonoidis guntheri remain in the wild. 
We must safeguard Giant Tortoises and the ecosystems they depend on. The Galápagos Archipelago is of worldwide interest due to its significance in the disciplines of biology, ecology, and evolutionary studies. Through contributing to Park-led initiatives, Galápagos Conservancy affirms its commitment to carrying out ongoing efforts to protect and rebuild the populations of these iconic species that are unmatched in the world. We offer our support to the GNPD and authorities in this important investigation.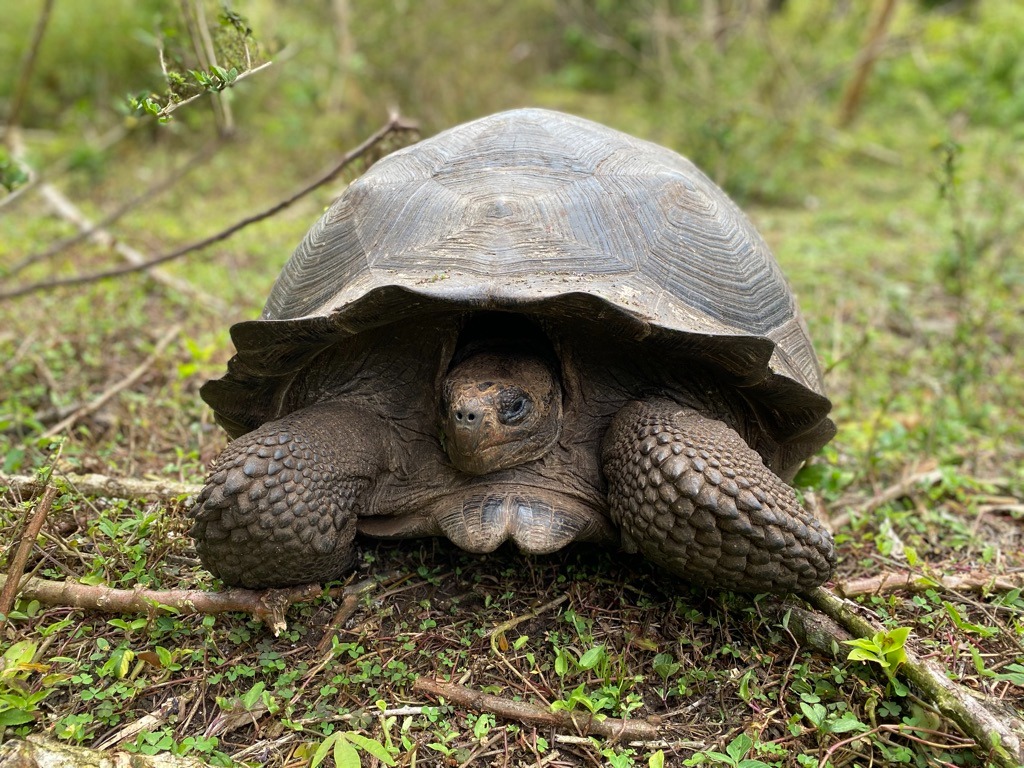 Preocupación en Galápagos por supuesta cacería clandestina de tortugas gigantes
En Galápagos se inició un nuevo proceso de investigación para determinar culpables ante el hallazgo de cuatro tortugas gigantes que, a criterio de la autoridad Fiscal de la Provincia, podría ser un acto de cacería de los quelonios para ser devorados.
De ser confirmado este hecho no sería la primera vez, pues en septiembre de 2021 fueron encontrados los restos de 15 tortugas gigantes en la isla Isabela y las pruebas de la investigación de aquel incidente determinaban que probablemente habrían sido cazadas por su carne.
Galápagos Conservancy condena este tipo de actos porque constituyen un delito ambiental, el hallazgo de los restos cuatro tortugas sugiere que la práctica de cazar tortugas por su carne tristemente continúa.
Confiamos en la gestión de la Dirección del Parque Nacional Galápagos, entidad que a pesar de incidentes como estos, trabaja cada día por proteger la biodiversidad insular y se mantiene a la expectativa de los resultados de la investigación, para que de hallarse a los culpables, se aplique todo el rigor de la Ley para que este delito no quede en la impunidad.
Las poblaciones de tortugas gigantes del archipiélago fueron devastadas en los siglos  XVIII y XIX debido a la explotación por balleneros y otros marineros y la introducción de especies invasoras como cabras. Con las pocas tortugas que quedan en algunas poblaciones, esta matanza supone una gran amenaza para la continuidad de las especies.
Proteger a las tortugas gigantes y sus ecosistemas es una responsabilidad de todos, el archipiélago de Galápagos es un destino de importancia biológica, ecológica y natural de interés mundial, por eso Galápagos Conservancy ratifica su compromiso de seguir trabajando en la protección y restauración de las poblaciones de estas especies icónicas, únicas en el mundo. Ofrecemos nuestro apoyo a la Dirección del Parque Nacional Galápagos y a las autoridades en esta importante investigación.
The Latest Conservation News from Galápagos