Galápagos Commemorates 488 Years Since Its Discovery
Day: March 10, 2023.
//Versión en español abajo.//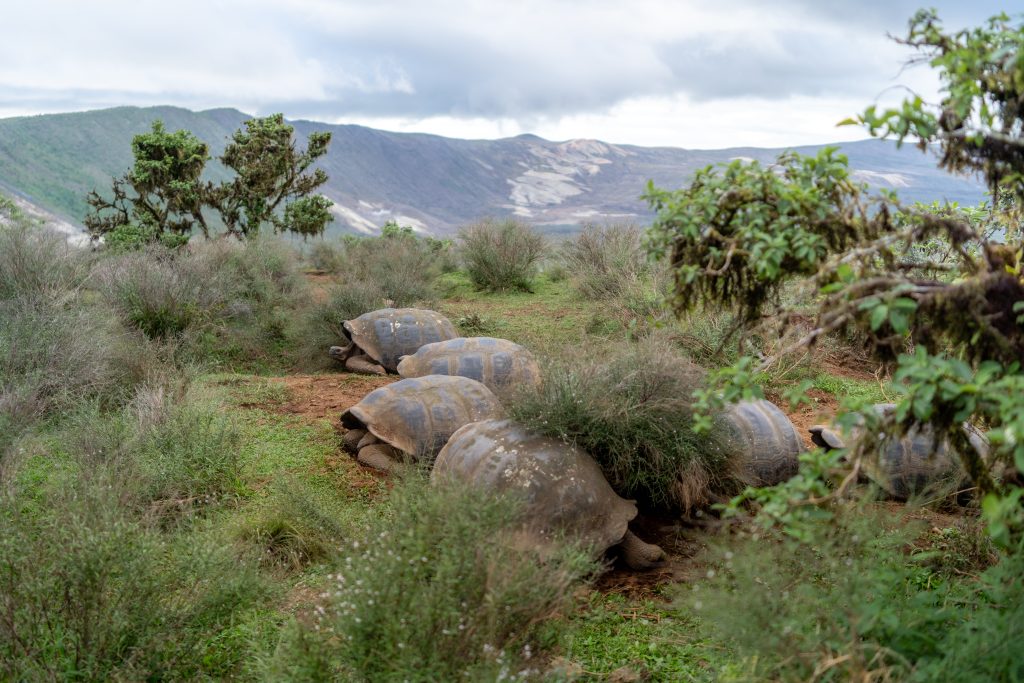 Today is a special date for Galápagos and the world. On March 10, 1535, the Galápagos Islands were officially discovered by Dominican friar Tomás de Berlanga, who was sailing from Panama to Peru when strong ocean currents swept his ship off course to the enchanted Islands.
Berlanga was the first to give official descriptions of the Gálapagos Islands, which is why he is recognized as the "Discoverer" of the Archipelago and considered a precursor in uniting the Atlantic with the Pacific.
What for the world was the discovery of perhaps the last uninhabited islands in the Pacific Ocean, for Berlanga became a matter of survival. In a letter later written to the king of Spain, Bishop Berlanga said, "It seems as if God has rained stones down on Earth." Fortunately, he and his crew found water amidst the volcanic terrain and inhospitable conditions of the Galápagos Islands, the name by which the Spanish sailors originally called the Archipelago. The large number of Giant Tortoises they encountered resembled an ancient saddle known in Spain as a galápago. The Islands would later become known as the Archipelago of Columbus.
The first permanent resident of the Galápagos Islands was Patrick Watkins, an Irish sailor who was marooned on Floreana Island between 1807 and 1809. Watkins recounted later that he survived by hunting, growing vegetables, and trading with whalers before  sailing to Guayaquil, Ecuador in a stolen boat. 
According to the last census conducted in 2015, the Galápagos Islands have 25,244 inhabitants. Currently, about 30,000 people reside in this wonderful Archipelago, where you can find many unique ecosystems with large numbers of diverse animals and plants living in them.
Galápagos Conservancy congratulates Galápagos on its 488th anniversary of discovery, which introduced this enchanting natural wonder to the world. We are deeply committed to the Islands and will continue working to protect the wildlife of Galápagos and contribute to the welfare of its inhabitants.
En Galápagos se conmemoran 488 años de su descubrimiento 
Hoy es una fecha especial para el mundo, hace 488 años, un 10 de marzo de 1535 las islas Galápagos fueron descubiertas oficialmente por el Fray dominico Tomás de Berlanga, quien en un viaje de Panamá hacia Perú perdió su rumbo por las fuertes corrientes marinas y su barco fue arrastrado accidentalmente hacia las islas encantadas.
Tomás de Berlanga fue el primero en realizar descripciones oficiales del Archipiélago de Galápagos, por lo que se le atribuye el título de "Descubridor" de este Archipiélago y figura por sus aportaciones como precursor en unir el Atlántico con el Pacífico.
Lo que para el mundo era el descubrimiento de quizás las últimas islas deshabitadas del Océano Pacífico, para Tomás de Berlanga se convirtió en una cuestión de supervivencia. En una carta escrita más tarde al rey de España, el obispo Berlanga dijo: "Parece como si Dios hubiera hecho llover piedras sobre la Tierra". Afortunadamente, él y su tripulación encontraron agua entre el terreno volcánico y las condiciones inhóspitas de las islas Galápagos, nombre con el que originalmente los marinos españoles bautizaron al archipiélago, por la gran cantidad de tortugas gigantes que encontraron y que se asemejan a una antigua silla de montar conocida en España como galápago. Más adelante las islas pasarían a conocerse como el Archipiélago de Colón.
La historia cuenta que el primer residente permanente de las Islas Galápagos fue Patrick Watkins, un navegante irlandés que fue abandonado en la isla de Floreana entre 1807 y 1809. De acuerdo con sus relatos posteriores, Watkins logró sobrevivir cazando, cultivando vegetales y comerciando con cazadores de ballenas, antes de lograr conseguir un bote y navegar con destino a Guayaquil, Ecuador. 
Según el último Censo efectuado en el 2015, las Islas Galápagos tienen 25.244 habitantes, sin embargo, actualmente unas 30 mil personas residen en este maravilloso Archipiélago, donde se pueden encontrar muchos ecosistemas únicos, debido a la gran cantidad de animales y plantas que viven en ellos.
Felicidades Galápagos en su aniversario número 488 del descubrimiento de este encantador patrimonio natural de la humanidad, ratificamos nuestro compromiso con las islas y seguiremos trabajando para proteger la vida silvestre de Galápagos y contribuir al bienestar de sus habitantes.
The Latest Conservation News from Galápagos