Galápagos Conservancy Empowers Students and Teachers Through Education for Sustainability Program
Date: Feb. 24, 2023.
//Versión en español abajo.//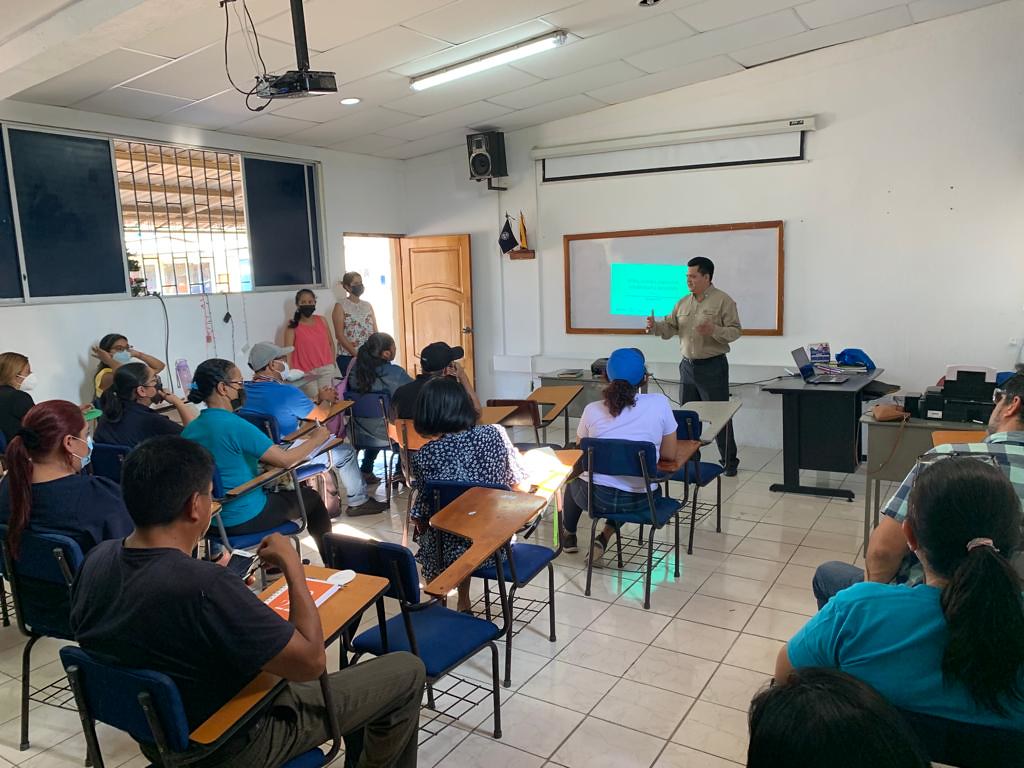 Galápagos Conservancy's Education for Sustainability program recently provided pedagogical support for schools on the islands of Santa Cruz, San Cristóbal, and Isabela as part of their "Art, Creativity, and Development" project. Education specialists evaluated the innovation and contextualization of curricular skills and the teaching and learning process, with students demonstrating their skills in dance, painting, drawing, singing, poetry, and more.
According to Lenin Rogel, the coordinator of the Education for Sustainability program, this pedagogical support will be strengthened and continue into the 2023-2024 school year. Additionally, the planning of Teacher Institutes is ongoing as part of the agreement established with the Ministry of Education.
Jenny Macias, the pedagogical advisor for the Education for Sustainability program, held face-to-face meetings with teachers from the Guayasamín Educational Unit, the principal of Julio Puebla Castellanos school in El Cascajo, and the director of the Specialized Education Unit on Santa Cruz Island. Macias expressed that these visits open doors for continued collaboration with teachers for educational improvement in Galápagos.
For Galápagos Conservancy, investing in education is investing in the future of the Islands. The Education for Sustainability program contributes to raising the next generation to respect biodiversity, the environment, and the world they live in.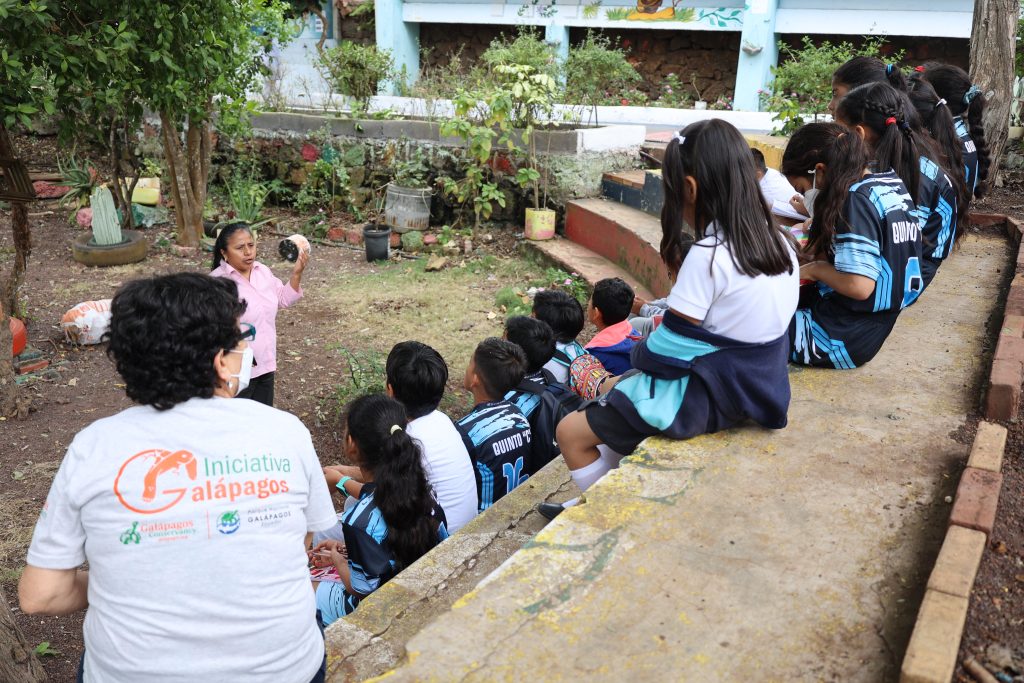 Visita a los establecimientos educativos para acompañamiento pedagógico
En el marco del  Programa de Educación para la Sostenibilidad  de Galápagos Conservancy, nuestros especialistas en educación visitaron los establecimientos educativos de las islas Santa Cruz, San Cristóbal e Isabela, con la finalidad de realizar un acompañamiento pedagógico en la planificación e implementación del quinto proyecto del año lectivo 2022-2023 denominado Arte, creatividad y  desarrollo.
Evaluaron la innovación y la contextualización de las destrezas curriculares, más la innovación desplegada en el proceso de enseñanza y aprendizaje, en la que los estudiantes demostraron sus habilidades en danza, pintura, dibujo, canto, poesía y otras destrezas.
Lenin Rogel, coordinador del programa de Educación para la Sostenibilidad, indicó que el acompañamiento pedagógico será fortalecido y continuará el siguiente año lectivo 2023-2024, "además, la planificación de los Institutos Docentes está en curso como parte del convenio establecido con el Ministerio de Educación". 
La especialista de educación de Galápagos Conservancy, Jenny Macías, asesora pedagógica del Programa de Educación para la Sostenibilidad, mantuvo reuniones presenciales con los docentes de la Unidad Educativa Guayasamín, con la directora de la escuela del Cascajo, Julio Puebla Castellano, y la directora de la Unidad de Educación Especializada de la isla Santa Cruz, "estas visitas nos abren las puertas para seguir trabajando de forma coordinada con los docentes en pro de la mejora educativa en Galápagos", señaló Macías.
Para Galápagos Conservancy invertir en educación es invertir en el futuro de las islas, por eso ratificamos nuestro compromiso de seguir ejecutando el programa de educación para la sostenibilidad,  pues estamos convencidos de que este esfuerzo contribuye a la formación de  seres humanos respetuosos con el medio ambiente y la biodiversidad. 
The Latest Conservation News from Galápagos