Eco-Friendly Eating: A Healthy Revolution in the Galápagos
Datee: 4/27/2023
//Versión es español abajo.//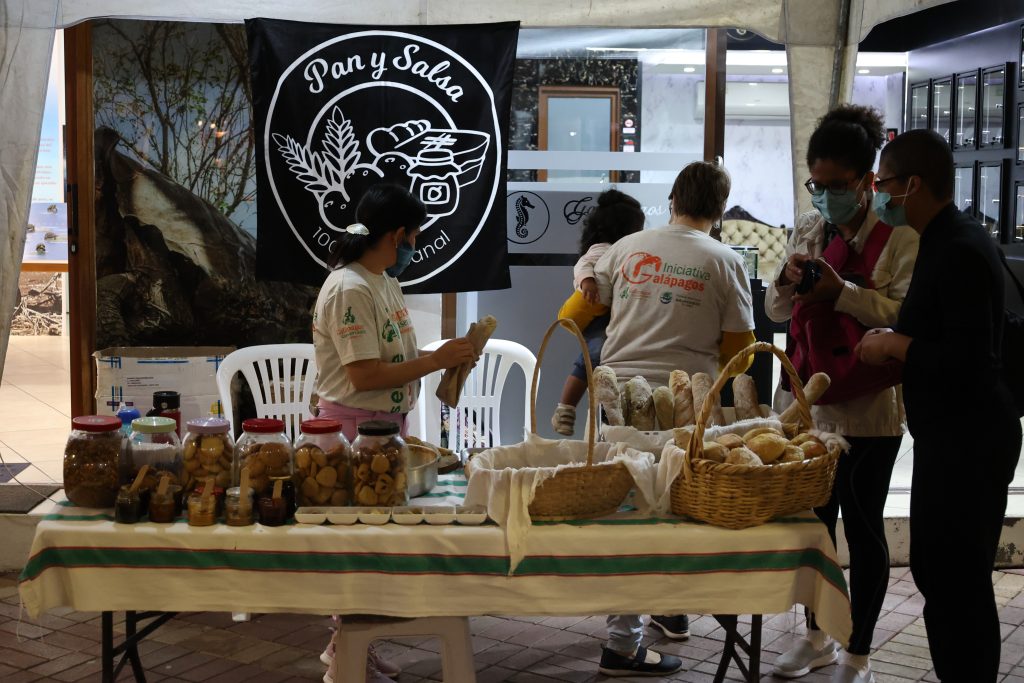 The Pan y Salsa project was created in August 2018 on Santa Cruz Island with a clear goal: to provide healthy, eco-friendly products to the Galápagos community and visitors while promoting environmentally sustainable practices. The project has since grown into a thriving enterprise, promoting animal-free diets and healthy lifestyles to combat diseases such as hypertension, cholesterol, and diabetes.
Initially operating from their home with limited resources, the creators of Pan y Salsa always envisioned establishing a hub for the production, presentation, and adoption of a healthy eating culture. Over time, they have incorporated the reuse of recyclable materials and renewable packaging into their operations and expanded their offering of healthy, low-calorie products for children, the future of the Galápagos community.
While local farmers are instrumental in maintaining the sustainability of the Islands through their low-impact production methods, overproduction of seasonal products remains a challenge. Pan y Salsa seeks to address the issue of food waste by providing a solution that promotes healthy eating and sustainability.
In 2022, Galápagos Conservancy stepped in to support Pan y Salsa, allowing Corina Volk and her team to establish a dedicated site for production, exhibition, and learning. The site will promote sustainable and healthy eating practices in the community by offering locally made products, promoting recycling and reuse of packaging, and establishing partnerships with local producers to reduce production waste.
Pan y Salsa is an inspiring sustainable initiative that is driving change in the Galápagos community and encouraging other local entrepreneurs. Galápagos Conservancy is pleased to support sustainable entrepreneurship and help expand Pan y Salsa's reach. We applaud Corina and her team and wish them every success in their innovative venture.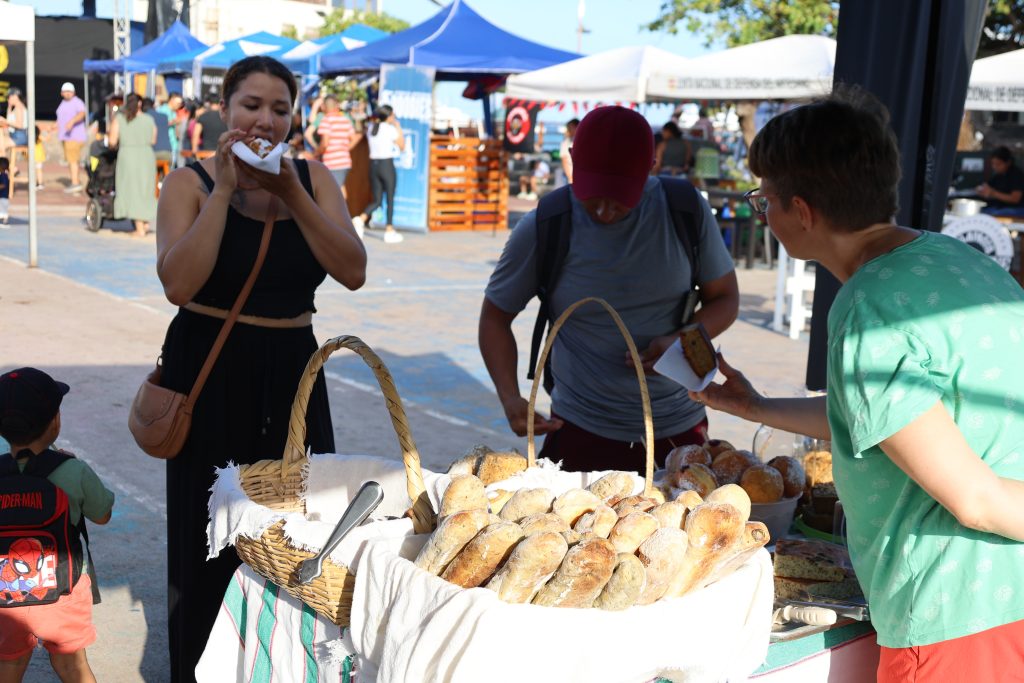 Alimentación sostenible en Galápagos: La inspiradora historia detrás de Pan y Salsa
El sol brillaba en el cielo de Galápagos mientras un pequeño grupo de personas se reunía en una modesta casa en el barrio de Puerto Ayora. Era agosto de 2018 y estaban a punto de dar vida a un proyecto con un propósito claro: ofrecer alimentos saludables y sostenibles para la comunidad y los visitantes de las islas. Así nació Pan y Salsa.
Los creadores de Pan y Salsa compartían una pasión por la alimentación saludable y la conservación del medio ambiente. Con esta iniciativa, buscaban no solo crear productos saludables, sino también educar a la comunidad sobre prácticas sostenibles. Desde entonces, la empresa ha experimentado un constante crecimiento, promoviendo dietas libres de elementos de origen animal y alejándose de enfermedades como la hipertensión, colesterol y diabetes.
En un principio, la producción, exposición y ventas se realizaban desde la casa de los creadores. Pero su visión era más grande que eso. Querían desarrollar un lugar para la producción, presentación, aprendizaje y adopción de una cultura de alimentación saludable. Con el tiempo, han podido agregar valor a la reutilización de materiales reciclables y otros empaques renovables, y han expandido su oferta de productos saludables y bajos en calorías para niños, que son el futuro de la comunidad de Galápagos.
Una de las mayores preocupaciones en cuanto a la sostenibilidad de las islas es la sobreproducción de productos de temporada. Afortunadamente, los agricultores locales son conscientes del impacto ambiental y trabajan para minimizarlo con la producción local. Es aquí donde Pan y Salsa busca dar una propuesta innovadora.
Desde el 2022, Galápagos Conservancy ha apoyado este proyecto y ha brindado financiamiento para que la señora Corina Volk, una emprendedora local, pueda abrir un espacio de producción, exposición y aprendizaje para promover el cambio de comportamiento hacia una alimentación saludable y sostenible para la comunidad. El sitio ofrecerá productos elaborados localmente y saludables para la comunidad, promoviendo el reciclaje y la reutilización de envases y creando un vínculo con productores locales para ayudar a generar una producción sostenible y reducir el desperdicio de producción local.
Pan y Salsa es más que una iniciativa sostenible. Es una historia de perseverancia, pasión y compromiso con la comunidad y el medio ambiente. Su impacto ha sido cada vez mayor, y es una fuente de inspiración para otros emprendedores locales en la isla. Felicitamos a Carolina y todo el equipo de Pan y Salsa por su éxito y les deseamos un futuro próspero en su emprendimiento.
The Latest Conservation News from Galápagos