Celebrating World Sea Turtle Day and Reaffirming Our Commitment to Their Conservation
Date: 6/16/2023.
//Versión en español abajo.//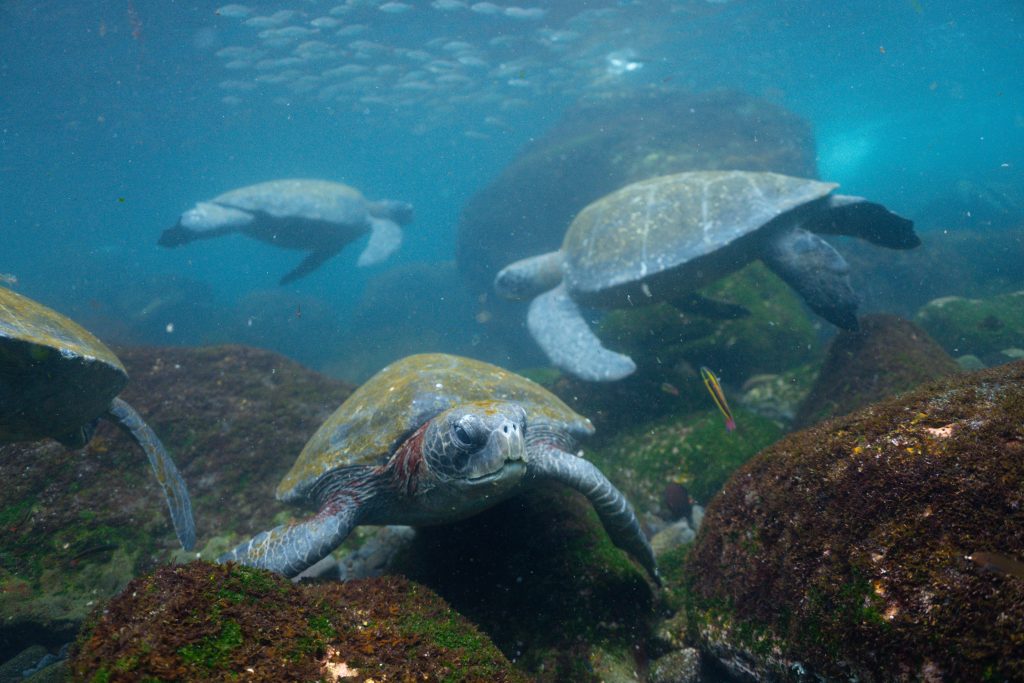 Every June 16, we celebrate World Sea Turtle Day, an occasion to reflect on the importance of protecting these amazing creatures and their marine and coastal habitats. While Galápagos Conservancy works year-round to protect marine life in the archipelago, today is a fitting occasion to highlight our commitment to sea turtle conservation.
These marine creatures face various challenges, such as bycatch (unintentional capture during fishing), pollution, and habitat destruction. In response to these issues, collaborative work, scientific research, and management are crucial in ensuring their survival.
Galápagos Conservancy has joined forces with the Galápagos National Park Directorate (GNPD) in a research project focused on studying sea turtles in their natural habitat. The primary objective is to gather detailed information to support informed decision-making by environmental authorities, aiming to protect and conserve these species in Galápagos. This project provides valuable data on behavior, reproduction, migratory routes, and other vital aspects of sea turtles in the region, which is essential for implementing effective management strategies and conservation measures.
The collaboration between Galápagos Conservancy and the GNPD demonstrates the advantages of working together to protect sea turtles. Both organizations share the vision of safeguarding this natural treasure based on scientific knowledge for future generations.
On World Sea Turtle Day, let's celebrate the progress achieved in protecting these species, but also remember there are still many challenges to overcome. Galápagos Conservancy recognizes the importance of working diligently to ensure their survival and reaffirms our support of the environmental authorities in conserving these graceful sea creatures.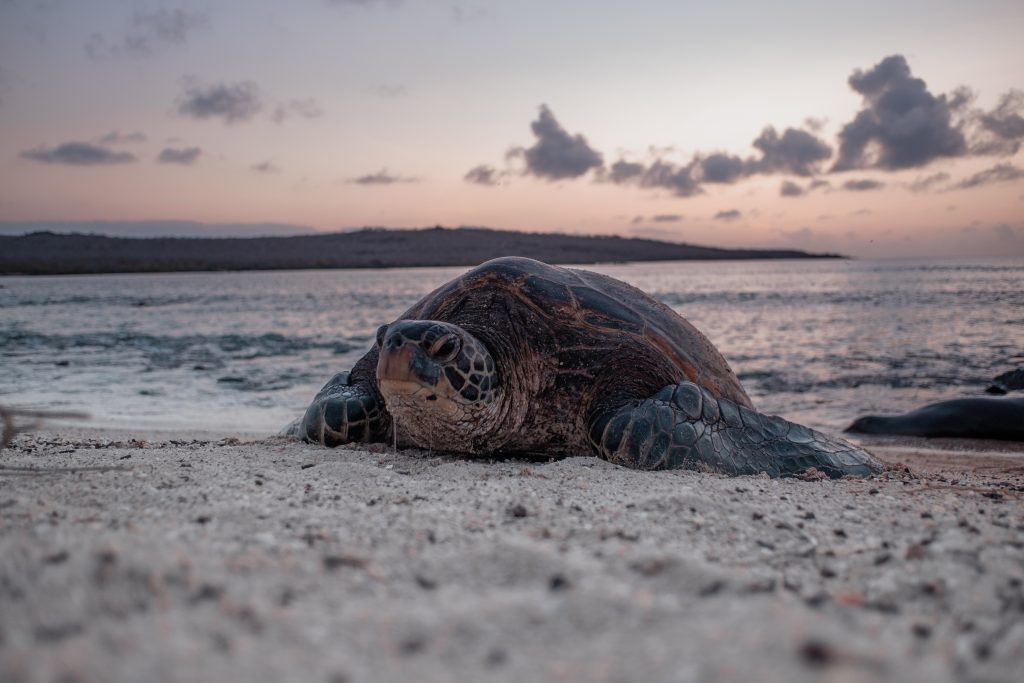 Celebramos el Día Internacional de las Tortugas Marinas y Ratificamos Nuestro Compromiso por su Conservación 
Cada 16 de junio se conmemora el Día Internacional de las Tortugas Marinas, una fecha significativa para reflexionar sobre la importancia de proteger a estas asombrosas criaturas y su entorno natural. En esta ocasión especial, deseamos resaltar nuestro compromiso inquebrantable con la conservación de las tortugas marinas. 
Estas criaturas marinas enfrentan diversos desafíos, como la pesca incidental, la contaminación y la destrucción del hábitat. Ante esta situación, el trabajo colaborativo, la investigación científica y el manejo juegan un papel fundamental para garantizar su supervivencia.
Galápagos Conservancy se ha unido a la Dirección del Parque Nacional Galápagos en un proyecto de investigación centrado en el estudio de las tortugas marinas en su entorno natural. Este proyecto tiene como objetivo principal recopilar información detallada para respaldar la toma de decisiones informadas por parte de las autoridades ambientales, en aras de proteger y conservar estas especies en Galápagos. A través de este proyecto, se obtienen valiosos datos sobre el comportamiento, reproducción, rutas migratorias y otros aspectos clave de las tortugas marinas en la región, lo cual resulta fundamental para implementar estrategias de manejo efectivas y adoptar medidas adecuadas de conservación.
La colaboración entre Galápagos Conservancy y la Dirección del Parque Nacional Galápagos muestra las ventajas del trabajo en conjunto para proteger las tortugas marinas. Ambas organizaciones comparten la idea de cuidar este tesoro natural para las generaciones venideras basándose en el conocimiento científico.
En el Día Internacional de las Tortugas Marinas, celebremos los avances logrados en la protección de esta especie, pero recordemos que aún hay muchos desafíos por enfrentar. Galápagos Conservancy reconoce la importancia de seguir trabajando arduamente para garantizar su supervivencia y reitera su apoyo a la autoridad ambiental en la tarea de conservar a las emblemáticas tortugas marinas.
The Latest Conservation News from Galápagos