Auction Offers Unique Opportunity to Name Newly Discovered Galápagos Species
WASHINGTON, DC – December 17, 2020
Today, Galápagos Conservancy launched a public auction of naming rights for three vividly colored, new-to-science sea sponges discovered in the Galápagos Archipelago. The auction is online and offers a once in a lifetime opportunity for the ultimate recognition and lasting legacy by naming one of these rare shallow water sea sponges. Online bidding begins at 8am EST on December 18, 2020 at www.galapagos.org/auction and closes at midnight on December 31. All proceeds from the auction will go directly to research and conservation efforts to protect the Galápagos marine habitat, helping to save these new species from extinction.
The auction showcases three new, endemic species that are most certainly endangered. Interested bidders can choose between the bright orange or the watermelon pink rock dwelling sponges, or opt for the fragile, translucent melon colored sponge found hidden in an underwater cave. One of the sponge species was even discovered at a site visited by Charles Darwin in 1835.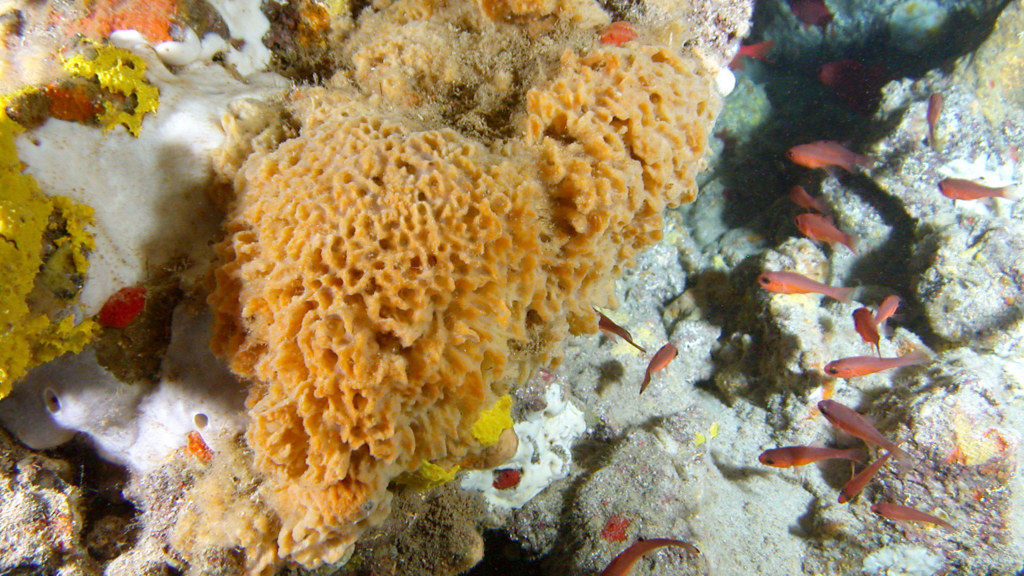 "Although there has been extensive marine research in Galápagos — one of the world's most unique biodiversity hotspots — this is the first comprehensive study of shallow-water sponges" said Professor Cleve Hickman, the discoverer of the sponges and Professor Emeritus of Biology at Washington & Lee University.
Sea sponges are the oldest known form of animal life, having existed for over 600 million years. While better known for bathing and the caricature "SpongeBob SquarePants," the humble sea sponge has been key to many medical breakthroughs, including an anti-leukemia drug.
"These discoveries highlight the importance of researching and protecting the Galápagos marine ecosystem. Our auction will enable three people to not just name a spectacular new species after someone or something special to them, but do so knowing that their legacy is tied to saving a species." commented Dr. Paul Salaman, President of Galápagos Conservancy.
Naming a species is a one-of-a-kind opportunity for those who care about protecting the planet and its inhabitants; are in search of a truly unique gift with direct impact; or want to leave a meaningful legacy. Dr. Salaman himself has discovered several bird species, and in 1994 originated the trend of offering naming rights of newly discovered species to raise funds for conservation. Now leading Galápagos Conservancy, Salaman hopes to raise more than $10,000 per species to protect these three unique marine species and their habitats.
Once rich marine natural resources in Galápagos now face immense threat from climate change, fishing pressure and human activities. The last bastions of safety for many marine species are the protected areas such as the Galápagos Marine Reserve. This is a pivotal time for ensuring that key areas get the protection they need to help conserve threatened marine species, in Galápagos and globally.
About Galápagos Conservancy: For the past 35 years, Galápagos Conservancy has helped protect the unique biodiversity and ecosystems of Galápagos by supporting research, conservation, outreach, and building a sustainable society. Galápagos Conservancy is the only US-based organization focused on protecting the Galápagos archipelago.
Images: Unrestricted use with credits to "Cleveland Hickman and Angel Chiriboga" available at: https://www.flickr.com/gp/galapagosconservancy/1c35G0
The Latest Conservation News from Galápagos